Audrey Horne - Blackout (2018)
Audrey Horne - Blackout (2018)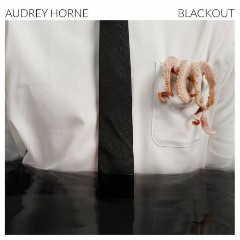 1 	This Is War 	
2 	Audrevolution 	
3 	Blackout 	
4 	This One 	
5 	Midnight Man 	
6 	Light Your Way 	
7 	California 	
8 	Satellite 	
9 	Naysayer 	
10 	Rose Alley 	
+
11 	Juggernaut
12 	The End

Bass – Espen Lien
Drums – Kjetil Greve
Guitar – Arve Isdal, Thomas Tofthagen
Keyboards, Backing Vocals – Kato Ådland
Vocals – Toschie Rød
+
Backing Vocals – Silje Wergeland
Cello – Matias Monsen
Guitar – Kato Ådland
Organ [Hammond] – Ove Gaassand
Piano – Herbrand Larsen

When I think of the band Audrey Horne, I think of the night they put on one of the greatest nights of my life back in Belfast in 2013 during the Young Blood Tour. Now the Norwegian, Twin Peaks inspired headers are back once again with an octopus in their shirt pockets and their sixth release; Blackout.
While some of the members may also be seen in darker bands like Enslaved and Sahg, this is where those members unite to create some pure, balls to the wall, Rock 'N' Roll. The five piece don't mess around when it comes to their huge sound, with tracks like 'This Means War' and 'Midnight Man' that are designed to have whoever listens to this album leap out of their seats and party like there is no tomorrow to these catchy tunes.
The twin guitar work from Ice Dale and Thomas Thofthagen is without a doubt the strongest feature throughout this record, especially during the Thin Lizzy inspired 'This Man' and 'Rose Alley;' an inspiration the band have always held dear. For all you fans of that late 70s, early 80s sound 'Satellite' is the track for you, where bassist Espen Lien busts out some funkalicious bass grooves.
Audrey Horne continue to prove why they are one of, if not the most underrated rock bands in the entire universe who have set the bar for 'Album of 2018', with their sound that is tighter than a camel's arse in a sandstorm. ---rocknloadmag.com
download (mp3 @320 kbs):
yandex mediafire ulozto gett bay files