LeAnn Rimes - Spitfire (2013)
LeAnn Rimes - Spitfire (2013)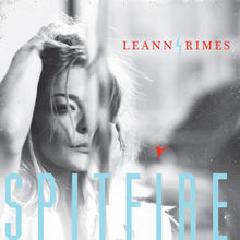 01 – Spitfire
02 – What Have I Done
03 – Gasoline And Matches
04 – Borrowed
05 – You Ain't Right
06 – I Do Now
07 – Where I Stood
08 – You've Ruined Me
09 – Bottle
10 – A Waste Is A Terrible Thing To Mind
11 – Just A Girl Like You
12 – God Takes Care Of Your Kind
13 – Who We Really Are

LeAnn Rimes is going to heat things up on her new album.
The country star's "Spitfire" is dune June 4 on Curb Records, with Rimes sparking up several collaborations: guitarist Jeff Beck and Matchbox Twenty's Rob Thomas are featured on "Gasoline & Matches," with Alison Kraus and Dan Tyminsky adding their voices to "What Have I Done?"
Rimes co-wrote nine tracks on the 14-track set, with other credits including co-producer Darrell Brown, Dan Wilson, Missy Higgins and Dean Sheremet -- Rimes' ex-husband.
"I hope I'm saying things that are hard for others to express," Rimes said in a release. "It certainly took me a lot of work to get to this point. And it's still easier to sing these thoughts than it is to say them out loud. The intimacy in my music is just beginning." --- billboard.com
download:   yandex 4shared mega mediafire
Zmieniony (Środa, 15 Marzec 2017 09:15)