Nicole Scherzinger – Killer Love (2011)
Nicole Scherzinger – Killer Love (2011)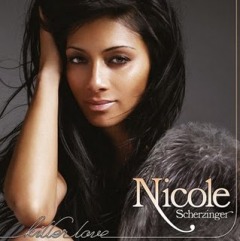 01. Poison
02. Killer Love                     play
03. Don't Hold Your Breath
04. Right There
05. You Will Be Loved
06. Wet
07. Say Yes
08. Club Banger Nation
09. Power's Out" feat. Sting
10. Desperate
11. Everybody
12. Heartbeat feat. Enrique Iglesias (Rudi Wells' Open Heart Remix)  play
13. Casualty
14. AmenJena

The twists and turns of Nicole Scherzinger's solo career are proof that, in pop, nothing is predictable. What should have been a seamless transition from her status as lead Pussycat Doll seemed to have foundered before it had even set sail, amidst the wreckage of public indifference and an entirely aborted album. Yet four years later, there she is, sitting pretty at the top of the charts – thanks mostly to, of all things, her role as guest judge on The X Factor reviving interest in her.
The truth is, though, that Scherzinger has always been a sorely underrated artist; her initial failure was due more to having jumped ship too early from a band whose aesthetic was divisively trashy in the first place than because of her own limitations. Technically, she's faultless – but she's also one of the most convincing singers in pop in terms of conveying a song's essence. Throughout her career, her performances have been characterised by an ability to be permanently and ferociously turned up to 11 at all times.
It's these qualities that save Killer Love, an album that – unsurprisingly, given its tortuous gestation – plays it relatively safe sonically, with the overdriven electro pound of RedOne's production dominating proceedings. Imaginative he is not, but it works: along with Lady Gaga, Scherzinger is one of the few pop performers with the requisite power to dominate his beats rather than vice versa. She revels in the challenge: you can virtually hear her rev herself up to match the relentless dancefloor force of the title-track and the magnificently shameless Club Banger Nation.
The Scherzinger persona, too, is finding its feet. She's less girl-next-door and more Jackie Collins anti-heroine: impressive rather than lovable, and with a cold glint in her voice that enables her to play the bad girl with relish on Poison. But she's also sympathetic enough to carry off a succession of dramatic ballads: Everybody and AmenJena find the wind machines turned up to the max and Scherzinger buffeted this way and that amidst the storms of her emotions.
Killer Love is far from the album you sense Scherzinger could still deliver: at times, her personality is all that – barely – carries substandard, unmemorable songs. A duet with Sting is a particularly grim nadir – for its producers, too, the otherwise unimpeachable Tricky Stewart and The-Dream. Her finest moments remain the tense, taut crunk of Whatever U Like and the irresistibly kittenish Supervillain, two tracks recorded for her long-scrapped initial attempt at a solo album. But there's enough quality here to pass muster – and Scherzinger finally taking her belated place in the charts up is a thoroughly welcome development. ---Alex Macpherson, BBC Review
download (mp3 @320 kbs):
yandex 4shared mega mediafire uloz.to cloudmailru
Zmieniony (Niedziela, 14 Maj 2017 20:47)