Charpentier (2)
Marc-Antoine Charpentier
1. Messe Et Motets Pour La Vierge (Flv)
500 MB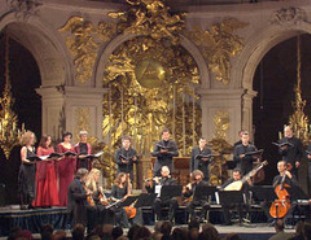 0:01:30 Canticum in honorem Beate Virginis Mariae.
0:18:00 Stabat Mater pur des religieuses.
0:34:10 Litanies de la Vierge à 6 voix et 2 dessus de violes.
0:51:45 Missa assumpta est Maria

Le Concert des Nations
Jordi Savall – conductor

Live 2007 Versailles.

Marc-Antoine Charpentier (1643 – 24 February 1704) was a French composer of the Baroque era.
Exceptionally prolific and versatile, he produced compositions of the highest quality in several genres. His mastery in writing sacred vocal music, above all, was recognized and hailed by his contemporaries.
download:  yandex 4shared gett mixturecloud
2. Médée - Tragédie en Musique (Mp4)
410 MB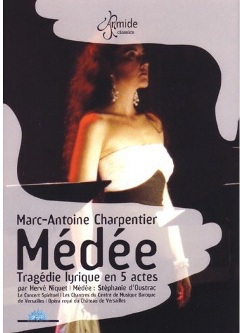 Prologue
Act I
Act II
Act III
Act IV
Act V

Médée: Stéphanie d'Oustrac
Jason: François-Nicolas Geslot
Nerrine: Caroline Mutel
Créon: Renaud Delaigue

Le Concert Spirituel
Les chantres du Centre de Musique Baroque de Versailles
Hervé Niquet – conductor

Médée is a tragédie mise en musique in five acts and a prologue by Marc-Antoine Charpentier to a French libretto by Thomas Corneille. It was premiered in Paris on December 4, 1693. Médée is the only opera Charpentier wrote for the Académie Royale de Musique. The opera was well reviewed by contemporary critics and commentators, including Sébastien de Brossard and Évrard Titon du Tillet, as well as Louis XIV whose brother attended several performances, as did his son; however, the opera only ran until March 15, 1694, although it was later revived at Lille.
download:   anonfiles yandex mixturecloud gett 4shared
Zmieniony (Piątek, 03 Maj 2013 20:12)