Frank Sinatra – Collection
Frank Sinatra – Collection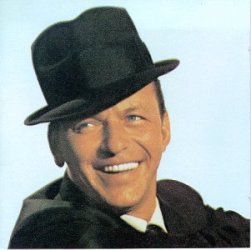 1. A Garden In The Rain
2. A Long Night
3. A Man Alone
4. A Nightingale Sang In Berkeley Square
5. All Alone
6. All I Need Is The Girl
7. All Or Nothing At All
8. All The Things You Are
9. All Through The Day
10. America The Beautiful
11. April In Paris								play
12. Autumn In New York
13. Bess Oh Where Is My Bess
14. Body And Soul
15. Brooklyn Bridge
16. But Beautiful
17. California
18. Close To You
19. Come Rain Or Come Shine
20. Day By Day
21. Dindi
22. Don'cha Go 'way Mad
23. Don't Take Your Love From Me
24. Dream
25. Drinking Again
26. Embraceable You								play
27. Emily
28. Empty Tables
29. Fly Me To The Moon
30. For Every Man There's A Woman
31. Forget To Remember
32. Guess I'll Hang My Tears Out To Dry
33. Here's To The Band
34. Here's To The Losers
35. How Deep Is The Ocean
36. How Insensitive
37. I Concentrate On You
38. I Could Write A Book
39. I Couldn't Sleep A Wink Last Night
40. I Don't Know Why (I Just Do)
41. I Don't Stand A Ghost Of A Chance With You
42. I Fall In Love Too Easily
43. I Get A Kick Out Of You
44. I Guess I'll Have To Dream The Rest
45. I Have Dreamed
46. I Love My Wife
47. I Should Care
48. I Wished On The Moon
49. If I Had You
50. I'll Only Miss Her When I Think Of Her
51. I'm A Fool To Want You
52. I'm Glad There Is You
53. Indian Summer								play
54. It Never Entered My Mind
55. It Started All Over Again
56. It Was A Very Good Year
57. It's Sunday
58. I've Got You Under My Skin
59. Just As Though You Were Here
60. Let's Fall In Love
61. Lost In The Stars
62. Love And Marriage
63. Love Me
64. Love Walked In
65. Luck Be A Lady
66. Mack The Knife								play
67. Me And My Shadow
68. Moonlight Serenade
69. More Than You Know
70. My Kind Of Town
71. My Melancholy Baby
72. My Shining Hour
73. My Way
74. Nancy (With The Laughing Face)
75. Nancy_(with the laughing face)
76. Nearness Of You
77. Nevertheless
78. Night And Day
79. Oh What A Beautiful Morning
80. Oh, You Crazy Moon
81. Old Man River
82. Once I Loved
83. One For My Baby
84. Pennies From Heaven							play
85. Please Be Kind
86. Poinciana
87. Put Your Dreams Away
88. Saturday Night (Is The Lonliest Night In The We
89. Send In The Clowns
90. September Song
91. She's Funny That Way
92. Soliloquy
93. Someone To Watch Over Me
94. Something
95. Something Stupid
96. Strangers In The Night
97. Street Of Dreams
98. Summer Wind
99. Sweet Lorraine
100. That Old Feeling
101. That's Life
102. The Best Is Yet To Come
103. The Coffee Song
104. The Gal That Got Away-It Never Entered My Min
105. The Lady Is A Tramp
106. The Last Dance
107. The Second Time Around
108. The Shadow Of Your Smile					play
109. The Song Is You
110. The Way You Look Tonight
111. Theme From -New York, New York-
112. There Used To Be A Ballpark
113. There's No Business Like Show Business
114. There's No You
115. These Foolish Things
116. They Say It's Wonderful
117. This Is All I Ask
118. Time After Time
119. Tina
120. Try A Little Tenderness
121. Wave
122. What Are You Doing The Rest of Your Life
123. What'll I Do
124. When Your Lover Has Gone
125. Where Or When								play
126. Why Try To Change Me Now
127. Why Was I Born
128. Without A Song
129. You Go To My Head
130. You Make Me Feel So Young
131. You'd Be So Easy To Love
132. You're Nobody 'til Somebody Loves You
133. Zing! Went The Strings Of My Heart

Francis Albert Sinatra was born on December 12, 1915 in Hoboken, New Jersey. Frank Sinatra's father was a firefighter and amateur boxer named Martin Anthony Sinatra while his mother, Natalie Sinatra had political aspirations. Over the next eighty years Frank Sinatra was a singer, actor, director and producer who entertained generation after generation all over the world.
Maybe it was due to the fact that his father was an amateur pugilist, but Sinatra wanted to become a sportswriter when he was young. Frank Sinatra's first job was as an office boy in the Hudson Observer. It was supposed to be his apprenticeship where he picks up the tricks of the trade. But once he heard the voice of Bing Crosby on radio, he changed his mind and decided that he would become a singer. Along with a few pals he formed the Hoboken Four.
Frank Sinatra was known as Ol' Blue Eyes to his fans. One of the first entertainment superstars the world has known. Frank Sinatra's songs have a timeless beauty to them. Sinatra's hit songs include ``Strangers in the Night'', ``The Lady is a Tramp'', ``New York, New York'' and ``Chicago.'' He was the first ever star to have teenage girl fans scream at him in public. The word bobbysoxer was coined around this time.
Frank Sinatra, the actor refused to be typecast or slotted into any particular category. He acted in serious movies such as ``The Manchurian Candidate,'' "From here to Eternity" capers such as Ocean's Eleven and outrageous musicals such as ``Guys and Dolls'' and ``Pal Joey.'' He went on to act in more than fifty films.
Frank Sinatra is a ten time Grammy award winner, two time Golden Globe winner and won the Oscar for Best Supporting Actor for "From Here to Eternity." He also won an honorary Oscar for his work on "The House I Live In" which was a short film advocating racial equality and secularism. Apart from these he also won the Jean Hersholt Humanitarian Award, Screen Actors Guild Life Achievement Award and Cecil B DeMille Award. National achievements included Kennedy Center Honors Lifetime Achievement Award, Congressional Gold Medal and Presidential Medal of Freedom.
Another legacy of Frank Sinatra was the legendary Rat Pack. It comprised his close friends in the entertainment business. The Rat Pack included Dean Martin, Joey Bishop, Sammy Davis, Jr., Peter Lawford, Milton Berle and Tony Curtis.
It will be an understatement to say that Sinatra had a busy love life. At various points in time he was married to Ava Gardner, Mia Farrow and Barbara Marx. When Frank Sinatra married Mia Farrow, he was thirty years older than her. His lovers included Lauren Bacall, Juliet Prowse and Dorothy Provine. Sinatra was to be married to Bacall but he called it off when he realized that the press had heard of their engagement.
But it was not only milk and honey for Sinatra. The Frank Sinatra file in the FBI is in excess of two thousand pages. He was plagued with mob affiliations throughout his career. It is rumored that the character of Johnny Fontane in the book "Godfather" was inspired by Sinatra. Frank Sinatra lost his gambling license in Nevada after he was seen in the company of Sam Giancana. Giancana was at the time accused of ordering the killing of more than two hundred people.
Another Sinatra fan was the infamous Lucky Luciano. Frank Sinatra, Jr. was kidnapped in 1963. It was only on the payment of ransom money by his father that he was released. For his part Frank Sinatra has steadfastly denied his alleged mob links throughout his life.
Frank Sinatra's children have all done work that keeps their illustrious father's legacy intact. His daughter Nancy Sinatra was an actress and she wrote two books about Frank. His son Frank Sinatra Jr, was the conductor in his father's orchestra. Frank Sinatra's youngest daughter, Christina Sinatra produced a mini series on the life of her father.
Though Frank Sinatra announced his retirement in 1971, there was no way that his fans would let him stop. He appeared in numerous television serials and movies throughout the 1980s'. In 1993 and 1994 he released two albums called Duets I and Duets II which comprised his songs with other artists over the years. These turned out to be his highest ever selling albums. He even went on to the win the Grammy for Duets II. Frank Sinatra died on May 14, 1998.
download:
uploaded yandex 4shared mediafire mega solidfiles zalivalka cloudmailru filecloudio oboom
Zmieniony (Piątek, 24 Październik 2014 20:19)