2Tm2,3 - 2Tm2,3 (1999)
2Tm2,3 - 2Tm2,3 (1999)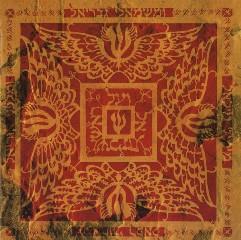 1 	Szema Izrael, Adonai Elohenu, Adonai Ehad 	5:01
2 	Druga Pieśń Sługi Pańskiego 	4:53
3 	Psalm 13 	4:03
4 	Shlom Lech Mariam 	5:39
5 	Jahwe, Tyś Bogiem Mym 	5:01
6 	Psalm 34 	4:37
7 	Psalm 103 	4:13
8 	Psalm 18 	4:42
9 	Czwarta Pieśń Sługi Pańskiego 	3:40
10 	Bądź Wola Twoja 	1:26
11 	Amen 	3:39
12 	Kim Jest Ta 	5:26
13 	Stabat Mater 	4:05
14 	Z Tą Samą Miłością, W Tym Samym Duchu 	4:04
15 	Psalm 51 	10:18

Bagpipes – Joszko Broda
Bass – Dr Kmieta, Marcin Pospieszalski
Bongos – Ślimak
Congas – Maleo, Marcin Pospieszalski
Didgeridoo – Mateusz Colesław Miłosiński
Djembe – Lica
Double Bass – Marcin Pospieszalski
Drum [Sabar] – Beata Kozak
Drums – Beata Kozak, Stopa, Tomasz Goehs, Ślimak
Electric Piano – Marcin Pospieszalski
Fife – Joszko Broda
Guitar – Drężmak, Lica, Maleo, Paweł Klimczak
Harmonica – Tomek Bielecki
Jew's Harp – Joszko Broda
Percussion – Stopa
Saxophone – Michał Kulenty
Strings – Marcin Pospieszalski
Trumpet – Michał Pruszkowski
Vocals – Angelika Górny, Lica, Maleo, Budzy
Woodwind – Joszko Broda 

Drugie dzieło ewangelizującej supergrupy 2Tm2,3. Materiał nagrano i miksowano w Studio Psalm w Warszawie między wrześniem 1998, a marcem 1999 roku. Realizatorem był Edek Sosulski. Podczas sesji, Litza korzystał z tej samej gitary, którą nagrywał longplay "Infernal..." Acid Drinkers.
- Wydaje mi się, że płyta jest głębsza niż poprzedni album. Na tej płycie nie muzyka jest najważniejsza, ale teksty - przekonywał Tomasz Budzyński dziennikarza "Metal Hammera". - Ta płyta powstała dlatego, że jest taki a nie inny tekst.
- Album różni się bardzo od nijakich produkcji stylu "pielgrzymkowego - pisała Agnieszka Niemojewska na łamach "Machiny". - Zasługa to pewnie różnorodności upodobań współtwórców projektu (m.in. Malejonek, Budzyński, Pospieszalski, Joszko Broda). Słychać reggae - "Jahwe", "Tyś Bogiem mym", góralską śpiewogrę - "Psalm 34" (to jeden z najlepszych "kawałków", potencjalny przebój), folk w połączeniu z muzyką dawną - "Psalm 103", a z kolei "Psalm 18" to zbyt "pielgrzymkowa" ballada.
Okładkę ozdobiły grafiki Moniki Krajewskiej. Dzieło wyróżnione zostało nagrodą Fryderyka w kategorii metalowej, pokonując m.in. Sweet Noise i... Acid Drinkers. ---muzyka.wp.pl
download (mp3 @320 kbs):
yandex mediafire uloz.to cloud.mail.ru