Just Like A Woman by Bob Dylan
Just Like A Woman by Bob Dylan
"Just Like A Woman" is one of those Bob Dylan songs that gets under your skin. There was a time, specifically 1966, when a song like this -- literate, biting, original -- could crack the Top 40. Dylan's finest ballad is not a love song. "Just Like a Woman" is a complex portrait of adoration and disappointment, written as vengeance but sung as regret.
Just Like a Woman
The song was first released on his 1966 album Blonde on Blonde. It was also released as a single in the U.S. during August 1966 and peaked at #33 on the Billboard Hot 100.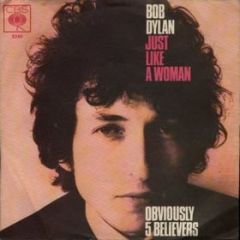 Just Like a Woman, single
Dylan claimed that he wrote the lyrics of this song in Kansas City on Thanksgiving Day, November 25, 1965, while on tour. Ostensibly about a few different women in Bob Dylan's orbit, lines like "Please don't let on that you knew me when/I was hungry and it was your world" certainly seem to make the case that the lyrics deal at least in a small part with Dylan's relationship with Joan Baez or troubled starlet Edie Sedgewick, who was fond of amphetamines and was also known to emit fog (not really).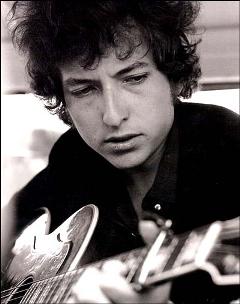 Bob Dylan
The other question "Just Like A Woman" always drudges up — is it misogynistic? Alan Rinzler, in his book Bob Dylan: The Illustrated Record, describes the song as "a devastating character assassination...the most sardonic, nastiest of all Dylan's putdowns of former lovers." Dylan biographer Robert Shelton noted that "the title is a male platitude that justifiably angers women," although Shelton believed that "Dylan is ironically toying with that platitude."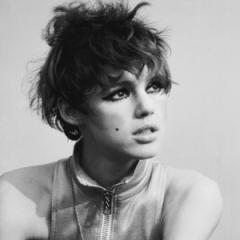 Edie Sedgwick
Dylan never revealed a specific inspiration for the woman indicted. But the song is more about his own turbulent lessons in romance — the giving, taking and leaving.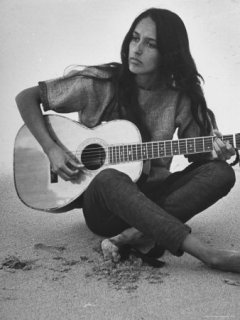 Joan Baez
It is also Dylan's first great country-rock performance. Dylan was making thunder and headlines onstage that year with the Hawks, but he cut this song with Nashville session cats who heard and heightened his tangle of rapture and despair. "There's a lifetime of listening in these details," songwriter Jimmy Webb said. "I still marvel at what an absolutely stunning piece of writing it is."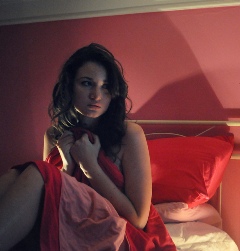 Just Like a Woman
The studio recording captures another spontaneously brilliant performance from the Blonde on Blonde band, from the insistent drumming and warm organ to the goose bump-inducing guitar figure, which gets us ready for each new verse. The playing, particularly on the finger-picked guitar and the piano, falls somewhere between a classical feel and 1950s-style arpeggios.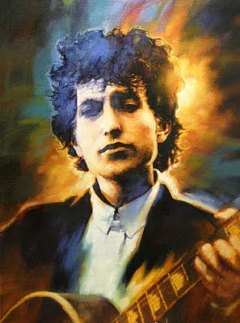 Bob Dylan
Dylan seems to relish each word, his phrasing impeccable, over-enunciating like Frank Sinatra to wring out the meaning of each word. This is the case on versions ranging from a murky bootleg recording in a hotel room from 1966, to the solo acoustic live performance documented on Bootleg Series.
Throughout his career, Bob Dylan has pursued a secondary path as songwriter for the stars. "Just Like a Woman" has become something of a standard, not just for rock and pop artists -- like Joe Cocker, and Van Morrison -- but for jazz artists like Nina Simone and David "Fathead" Newman.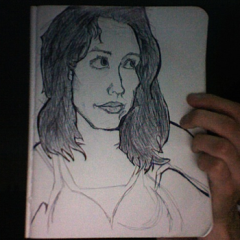 Just Like a Woman
The song is one of his most covered works, and has been recorded by such artists as Jeff Buckley, The Byrds, BB King, Stevie Nicks, Van Morrison, Joe Cocker, Nina Simone and David "Fathead" Newman. Also, RL Burnside, Charlotte Gainsbourg, Roberta Flack, The Hollies and John Lee Hooker. Manfred Mann rode it to #10 in the UK charts in 1966.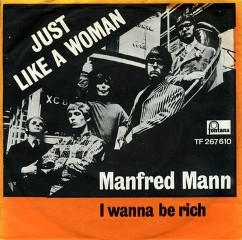 Manfred Mann - Just Like a Woman, single
In 2011, Rolling Stone magazine ranked Dylan's version of the song at #232 in their list of the 500 Greatest Songs of All Time.
Just Like A Woman by Bob Dylan

Nobody feels any pain
Tonight as I stand inside the rain
Ev'rybody knows
That Baby's got new clothes
But lately I see her ribbons and her bows
Have fallen from her curls
She takes just like a woman, yes, she does
She makes love just like a woman, yes, she does
And she aches just like a woman
But she breaks just like a little girl

Queen Mary, she's my friend
Yes, I believe I'll go see her again
Nobody has to guess
That Baby can't be blessed
Till she sees finally that she's like all the rest
With her fog, her amphetamine and her pearls
She takes just like a woman, yes, she does
She makes love just like a woman, yes, she does
And she aches just like a woman
But she breaks just like a little girl

It was raining from the first
And I was dying there of thirst
So I came in here
And your long-time curse hurts
But what's worse
Is this pain in here
I can't stay in here
Ain't it clear that—

I just can't fit
Yes, I believe it's time for us to quit
When we meet again
Introduced as friends
Please don't let on that you knew me when
I was hungry and it was your world
Ah, you fake just like a woman, yes, you do
You make love just like a woman, yes, you do
Then you ache just like a woman
But you break just like a little girl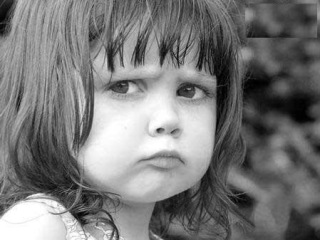 Just Like a Woman
Last Updated (Saturday, 21 March 2015 16:27)