The Thrill Is Gone (jazz standard)
The Thrill Is Gone (jazz standard)
Showman George White began as a dancer and actor but is best known for his 'Scandals,' annual musical revues (1919-1926) that were rivals to the 'Ziegfeld Follies.' Inspired by the Folies Bergère of Paris, the Ziegfeld Follies was a series of elaborate theatrical revue productions on Broadway in New York City from 1907 to 1931, with renewals in 1934 and 1936. George White's Scandals launched the careers of many entertainers, including W. C. Fields, the Three Stooges, Ray Bolger, Helen Morgan, Ethel Merman, Ann Miller, Bert Lahr and Rudy Vallée.
The Thrill Is Gone (jazz)
In 1925, White hired Ray Henderson to score Scandals. Henderson had by that time teamed with B. G. DeSylva and Lew Brown who contributed the lyrics. White used the team again in '26, '28, and '31 although the latter was sans B. G. DeSylva who had moved on to motion picture production.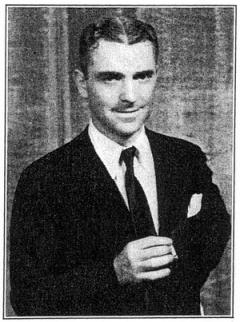 George White
Born in Buffalo, NY, on December 1, 1896, Ray Henderson later studied at the Chicago Conservatory and performed in vaudeville and dance bands while he was there. He eventually worked as an arranger and song plugger for New York publishing houses, in addition to collaborating with many lyricists, including Lew Brown, starting in 1922. The duo's early hits included "Alabamy Bound," "Bye Bye Blackbird," and "I'm Sitting on Top of the World." In 1925, lyricist Buddy DeSylva joined them and the trio successfully established itself with a second Broadway score, George White's Scandals of 1926.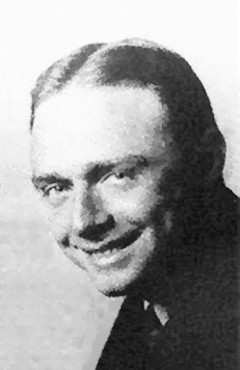 Ray Henderson
Off the stage, the songwriting trio had several hit songs, in addition to movie credits for songs in early Al Jolson films (including "Sonny Boy" and "It All Depends on You") and the popular 1929 film "Sunny Side Up," which the trio went to Hollywood to work on. After DeSylva left in 1931, Brown and Henderson continued scoring Broadway shows, including "Hot-Cha" (1932) and "Strike Me Pink" (1933). Henderson's final stage show was The Ziegfeld Follies of 1943, after which he faded away from the public eye, re-emerging only once to conduct on TV around 1950. Ray Henderson died on New Year's Eve 1970.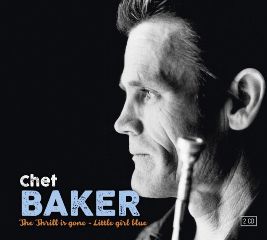 Chet Baker - Thrill is gone
Lew Brown was born Louis Brownstein in Odessa, Russia on December 10, 1893. His family brought him to America in 1898 at the age of five and he attended De Witt Clinton High School in the Bronx, New York. While still in his teens, he began writing parodies of popular songs of the day; and eventually began writing original lyrics. His first songwriting partner was Albert von Tilzer, an already established composer fifteen years his senior, and in 1912 they had a hit with "I'm The Lonesomest Gal In Town". In 1922, Brown met Ray Henderson, a pianist, and composer, and they quickly started writing songs together. Their first hit was "Georgette", introduced in the Greenwich Village Follies of 1922. In 1925, Brown and Henderson were joined by lyricist Buddy De Sylva, creating one of the most influential and popular songwriting and publishing teams in Tin Pan Alley.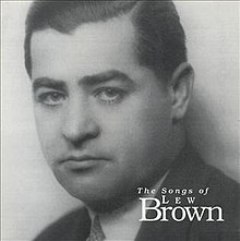 Lew Brown
Brown collaborated with other composers, including Con Conrad, Moe Jaffe, Sidney Clare, Harry Warren, Cliff Friend, Harry Akst, Jay Gorney, Louis Alter, and Harold Arlen. In 1937, with composer Sammy Fain, he wrote one of the enduring classics of the American popular song, "That Old Feeling". In 1956, Hollywood produced a biographical film about the legendary threesome of De Sylva, Brown and Henderson, entitled "The Best Things in Life Are Free." Lew Brown died two years after the release on February 5, 1958, in New York City.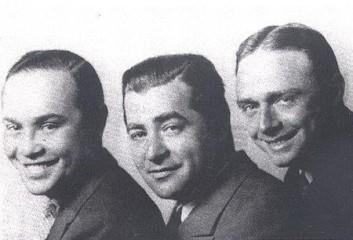 DeSylva, Brown & Henderson
Rudy Vallee and His Connecticut Yankees introduced "The Thrill is Gone" on the Victor label. Along with its B side, "My Song," the tune went on to the charts on September 12, 1931, rising to number ten. Also charting on that day was Vallee's cover of "Life Is Just a Bowl of Cherries," which rose to number three. All three of the above-mentioned songs were written for the Broadway revue, George White's Scandals which opened at the Apollo Theatre on September 14, 1931 and ran for 202 performances.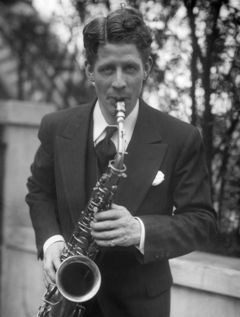 Rudy Vallée
Although the cast included Vallee, "The Thrill Is Gone" was performed by baritone Everett Marshall; "My Song" and "Life Is Just a Bowl of Cherries" were performed by Ethel Merman. Other hits included "This Is Missus," introduced by Valee, and "That's Why Darkies Were Born."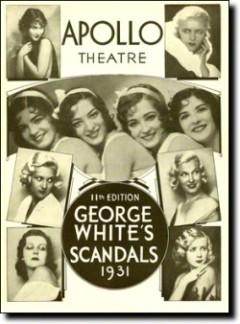 George White's Scandals 1931
"The Thrill Is Gone" has the distinction of being included on a 1931 landmark recording. According to David Ewen in his book, 'Great Men of American Popular Song,' "Brunswick Records released a twelve-inch platter in which all the hit songs from this revue were recorded by Bing Crosby and the Boswell Sisters, marking the first attempt to reproduce the basic score of a single production in a recording." The double-sided, 78-RPM record was titled Gems from George White's Scandals, with music by Victor Young and the Brunswick Orchestra and vocals by the Boswell Sisters, Bing Crosby, Frank Munn and the Mills Brothers, and trombone passages by Thomas Dorsey.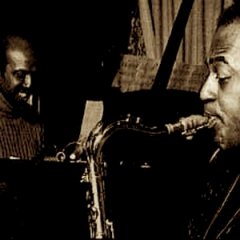 Archie Shepp Quartet play The Thrill Is Gone
"The Thrill Is Gone" has been recorded by Sarah Vaughan, Ella Fitzgerald, Stan Kenton, Chet Baker, Julie London, Ella Fitzgerald, Nina Simone and Stan Getz to name a few.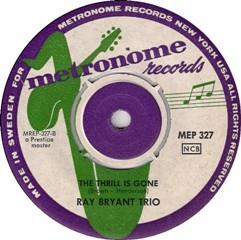 Ray Bryant Trio - The Thrill Is Gone, single 1957
The Thrill Is Gone, lyrics

The thrill is gone,
The thrill is gone,
I can see it in your eyes,
I can hear it in your sighs,
Feel your touch and realise
The thrill is gone.

The nights are cold,
For love is old,
Love was grand when love was new,
Birds were singing, skies were blue,
Now it don't appeal to you,
The thrill is gone.

This is the end
So why pretend
And let it linger on?
The thrill is gone,
The thrill is gone.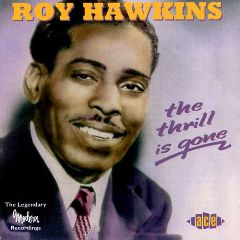 Roy Hawkins - The Thrill Is Gone, 1951