Couperin (1)
Francois Couperin
1. Leçons de ténèbres pour le mercredi saint (Flv)
90 MB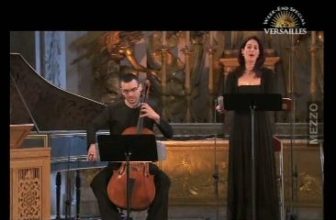 - Première leçon à une voix
- Deuxième leçon à une voix
- Troisième leçon à deux voix

Alfred Deller – countertenor
Wilfred Brown - tenor
Desmond Dupré - viola da gamba
 Harry Gabb – organ

Recorded in 1960.

The Leçons de ténèbres pour le mercredi saint ("Tenebrae Readings for Holy Wednesday") are a series of three vocal pieces composed by François Couperin for the liturgies of Holy Week, 1714, at the Abbaye royale de Longchamp.
Couperin's Leçons de ténèbres use the Latin text of the Old Testament Book of Lamentations, in which Jeremiah deplores the destruction of Jerusalem by the Babylonians. In the Catholic tradition, they symbolize the loneliness of Christ, betrayed by Judas and abandoned by his apostles.[citation needed]
Musical settings of the Lamentations of Jeremiah the Prophet were common in the Renaissance, famous polyphonic examples being those by Thomas Tallis, Tomás Luis de Victoria, and Lassus.Carlo Gesualdo. Leçons de ténèbres were a particular French sub-genre of this music with other similar settings being composed by Marc-Antoine Charpentier, Michel Delalande and others.
Those by Couperin are for two high vocalists and basso continuo. They are composed of three lessons (two other sets of three for Thursday and Friday having been lost). Each Latin verse is preceded by a melisma on the first letter of the Hebrew text.
download:  yandex anonfiles 4shared gett ziddu mediafire sugarsync
Zmieniony (Niedziela, 05 Maj 2013 14:20)