Weezer – Hurley (Deluxe Edition) (2010)
Weezer – Hurley (Deluxe Edition) (2010)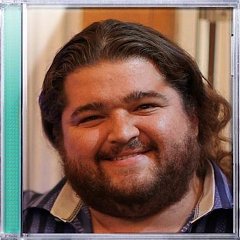 1. Memories 3:16
2. Ruling Me 3:29
3. Trainwrecks 3:21
4. Unspoken 3:00
5. Where's My Sex? 3:28
6. Run Away 2:55		     play
7. Hang On 3:33
8. Smart Girls 3:10		play
9. Brave New World 3:56
10.Time Flies 4:04
11.All My Friends Are Insects 1:53
12.Viva La Vida 4:06
13.I Want To Be Something 2:56
14.Represent (Rocked Out Mix) 4:12

Arranged By [String Arrangements], Conductor [Strings] – Allegra Young, Tyler Fitzmaurice
Backing Vocals [Additional Backing Vocals] – Dan Wilson 
Backing Vocals [Gang Vocals] – April Margera, Chris Pontius, Dave England, Ehren McGhehey,
 Johnny Knoxville, Preston Lacy, Ryan Dunn, Steve-O, Wee-Man
Band [Weezer Is] – Brian Bell, Patrick Wilson, Rivers Cuomo, Scott Shriner
Bass [Octa Bass] – Travis Harrison 
Cello – Cecilia Huerta, Devin Franco, Gabrielle Hamann-Guennette 
Flute – Greg Vail
Guitar [Additional Guitar] – Chris Pontius, Jimmy Harry
Guitar, Bass – Ryan Adams 
Hurdy Gurdy – Tony Berg 
Keyboards – Blake Mills 
Orchestrated By – Alex Greenwald 
Orchestrated By [Strings] – Florian Krentz, Simon Gamache 
Percussion – Avram Sills 
Viola – Brian Sherwood, Carrie Campbell, Cat Gray, John Batchelder, Kayleigh 'Kmizzle' Miller, Kellen McDaniel
Violin – Allegra Young, Emily Botel, Jeremy Van Sylke, Maria Van Der Sloot, Yoon-Kyung 'YK' Shin 

Leaping from the majors to the indies, Weezer misses not a beat, choosing to continue the co-writing craze Rivers Cuomo kicked off on 2009's Raditude. Hurley -- named after Jorge Garcia's beloved Lost character for no particular reason, but anybody with three eponymous albums in an eight-LP career doesn't care much for titles in the first place -- is marginally louder and rougher than the clean sheen of Raditude, but not enough to fool anybody into thinking this is a punk rebirth. For Cuomo, independence means he can follow whatever notion seizes his fancy, and in this case he's capitalizing on collaborations, penning eight of Hurley's ten songs (the album runs four longer on a Deluxe Edition that includes a strong cover of Coldplay's "Viva la Vida") with a roster so diverse it borders on the nonsensical.
Rivers is open to writing with anybody: he'll construct slick modern pop with professional songsmiths Desmond Child and Linda Perry; sharpen up his power pop with the assistance of fellow former college rockers Dan Wilson and Ryan Adams, whose respective "Ruling Me" and "Run Away" are among the album's highlights; and craft his sweetest, smartest tunes with No Doubt's Tony Kanal (the crisp "Smart Girls") and Rick Nowels, who co-wrote the classic "You Get What You Give" with Gregg Alexander and collaborates on "Hang On" here -- then, of all people, Cuomo gets old pro Mac Davis to work on the closer, "Time Flies." Nothing on paper ties all these writers together but Rivers is the common denominator, so there's a consistency of sound -- his co-writers amplify quirks and help him hone his craft, turning the songs tight and efficient. Sometimes, the quirks become overwhelming -- the one-note joke "Where's My Sex?" wears out its welcome by the second verse -- but usually the melodies and riffs are clean, simple, and powerful, hooking immediately and sticking around for a while. Again, Cuomo doesn't suppress his emotion; he just prefers sentiment (albeit delivered somewhat ironically as on lead single "Memories"), but what he loves most of all is a pure pop song and Hurley offers up its fair share. ---Stephen Thomas Erlewine, allmusic.com
The album's cover is simply a picture of Chilean-American actor Jorge Garcia, who portrayed Hugo "Hurley" Reyes on the television series Lost from 2004 to 2010. The photo itself is a small cropping of an original picture of Cuomo being embraced by Garcia.
download (mp3 @VBR kbs):
yandex mediafire ulozto gett bayfiles
Last Updated (Friday, 29 March 2019 22:23)