Linkin Park - A Thousand Suns (2010)
Linkin Park - A Thousand Suns (2010)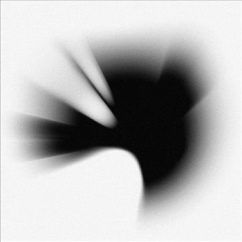 1. The Requiem (2:01) 
2. The Radiance (0:57) 
3. Burning In The Skies (4:13) 
4. Empty Spaces (0:18) 
5. When They Come For Me (4:55) 
6. Robot Boy (4:29) 
7. Jornada Del Muerto (1:34) 
8. Waiting For The End (3:51) 
9. Blackout (4:39) 
10. Wrectches And Kings (4:15) 
11. Wisdom, Justice, And Love (1:38) 
12. Iridescent (4:56) 
13. Fallout (1:23) 
14. The Catalyst (5:39) 
15. The Messenger (3:01)

Chester Bennington – lead vocals
Rob Bourdon – drums, percussion, backing vocals
Brad Delson – lead guitar, backing vocals
Dave Farrell – bass guitar
Joseph Hahn – DJ, keyboards
Mike Shinoda – keyboards, guitar, backing vocals

Continuing their slow crawl toward middle age, Linkin Park opt for moody over metallic on A Thousand Suns, their fifth album. A clear continuation of 2007's Minutes to Midnight, A Thousand Suns also trades aggression for contemplation, burying the guitars under washes of chilly synthesizers -- a sound suited for a rap-metal band that no longer plays metal but hasn't shaken off the angst, choosing to channel inward instead of outward. So few rap-metal bands have chosen to embrace their age -- they fight against it, deepening their technical chops while recycling ideas -- that it's easy to admire Linkin Park's decision not to shy away from it, even if their mega-success gives them the luxury to pursue musical risks. The problem is, the subdued rhythms, riffs, and raps of A Thousand Suns wind up monochromatic, an impression not erased by the brief bridges between songs, sampled speeches, and easy segues, every element retaining moodiness without offering distinction. Brooding is a better vehicle for angst than rage for a group whose members are well into their thirties, but an album created on a grayscale is less than compelling for anybody lacking the patience to squint and discern the minute details. ---Stephen Thomas Erlewine, AllMusic Review
Zagorzałą fanką Linkin Park nie byłam nigdy. Nigdy też nie cieszyłam się z tego bardziej niż teraz. O ile "Minutes To Midnight" mogłoby się okazać drażniącym pstryczkiem w nos, o tyle "A Thousand Suns" byłoby już dla mnie solidnym kopniakiem w tyłek. To nie jest płyta dla fanów zafascynowanych "Hybrid Theory" bądź "Meteorą". To nie jest płyta dla wielbicieli "Somewhere I Belong", "Numb" czy "Faint". Pozostaje liczyć na tych, którzy są na tyle wytrzymali by bez większego kłopotu pokonać odcinek dzielący dwa pierwsze albumy od dwóch ostatnich i na tych, którzy dopiero teraz będą startować - bez oglądania się za siebie.
Słuchając "A Thousand Suns" trudno pozbyć się wrażenia, że panowie z Linkin Park albo zapomnieli, że całkiem nieźle potrafią grać na gitarach, albo zbytnio pokochali syntezator. Najnowszy album mocno przesiąknięty jest elektroniką i hip-hopem. Brakuje tu mocnego głosu Chestera, brakuje dawnej energii, która tuszowałaby niedoskonałości tej płyty. Jednak muszę przyznać, że to właśnie wokal i pozostałości muzycznej ekspresji, jakie Chester ocalił i wykorzystał przy nagrywaniu tego albumu, stanowią jedną z najmocniejszych stron "A Thousand Suns". Warstwa muzyczna cierpi od nadmiaru eksperymentów. Zdaje się, że Joseph Hahn dostał tym razem zbyt duże pole do popisu i niezwykle skrupulatnie je wykorzystał.
Jedni powiedzą, że Linkin Park się sprzedało. Inni, że dojrzewając wreszcie znaleźli swoją muzyczną ścieżkę. Ja powiem, że momentami cholernie ciężko się tego słucha. Większości zawartego na płycie materiału bliżej jest do eksperymentu niż do klasycznego utworu muzycznego. Momentami jest niezwykle melodyjnie, wręcz tanecznie, i zdawać by się mogło, że Linkin Park ma zamiar przebić się ze swoimi utworami aż do samego centrum klubowych parkietów. Z drugiej strony pojawiają się utwory, których kolejne odcinki zdają się być poszatkowane tępym tasakiem i pozszywane w całość przez niezdarną szwaczkę.
Trochę za dużo w tym wszystkim banalnie prostych bitów, niebezpiecznie ocierających się o imprezę techno. Singiel "The Catalyst" promujący "A Thousand Suns" miał w sobie całkiem niezły potencjał, który na wersji albumowej został druzgocząco zmarnowany. Miłym zaskoczeniem jest fakt, że w zamykającym album utworze "The Messenger" możemy usłyszeć dźwięk gitary akustycznej. Jednak nic nie poradzę na to, że zarówno ten utwór jak i "Iridescent" klimatem przypominają mi bardziej 30 Seconds To Mars aniżeli Linkin Park. Namiastką starych dobrych czasów mogą stać się dla niektórych "Wrectches and Kings" i "Blackout", kiedy to po przesłuchaniu ośmiu wcześniejszych utworów nagle okazuje się, że Bennington nadal potrafi porządnie się wydrzeć a utwory Linkin Park nadal mogą kipieć energią. Jednak skala 2:15 to trochę za mało.
Intro w postaci "The Requiem" wita nas słowami: "God save us everyone/ Will be burn/ Inside the fires of a thousand suns". Przesłuchałam ten album z góry na dół, od lewej do prawej a nawet na ukos, ale do tej pory nie wiem kto tak naprawdę tu spłonie. O ile blask "Tysiąca słońc" raczej kariery Linkin Park nie spali, o tyle może ją solidnie poparzyć. Eksperymenty są ciekawe jeśli pozostawiają trochę miejsca dla korzeni. "A Thousand Suns" wszelkie korzenie wykarczowało do cna. ---Olga Kowalska, magazyngitarzysta.pl
download (mp3 @320 kbs):
yandex mediafire uloz.to cloudmailru
Last Updated (Wednesday, 20 June 2018 15:49)