Iza Lach – Off The Wire (2012)
Iza Lach – Off The Wire (2012)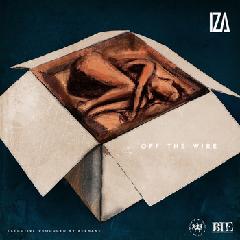 01 – I Can Feel U
02 – It's Summer Again
03 – Lost In Translation
04 – Set It Off
05 – Off The Wire
06 – Yellow Brick Road
07 – Pressure Off
08 – I Got Ya Back
09 – Back In Love
10 – Let Me B The 1
11 – Defend Your Love

You all know who Snoop Dogg is, right? Even if you are not avid enthusiast of hip-hop, that's a name pop culture admirers couldn't miss. And all of a sudden he produces a solo record of a young pop starlet from Poland. We need to realize however that the role of an executive producer – and that's what Berhane (one of many Dogg's aliases) was responsible for – does not usually include involvement in any technical aspects of the creative process. Having said that, we have to admit this particular collaboration came as a surprise.
On the other hand, it must have been a long time in the making. Here on PolishSound we kept updating you on the evolution of Snoop – Lach relations, so let's make a long story short now. The very first song of this peculiar duet that was thrown into the cyberspace, was Set It Off originally performed by Strafe.
What came next was the Ladies First mixtape promoted by Boss Lady Entertainment and hosted by no other than Snoop (under the nickname DJ Snoopadelic, though). One of the songs by Iza – namely Life of the Party – was included. The story continued with Lost In Translation.
And finally we get Off the Wire, a full-length, yet relatively short, release. So, what can we say about the album? Let's start with what cannot be said. Even though some hip-hop influences are easily traceable, this music will not necessarily appeal to the connoisseurs of the genre. Not to all of them at least. Sure, some songs include parts recorded by Snoop, but Iza – who could be his daughter, by the way – was not cut to ribbons. If you expected little cowed Polish singer – bright western star type of interaction here, you were wrong. No such burlesque is to be found on Off the Wire. Fortunately, Iza performs on her own terms and the role of a squealing pseudo-diva providing the choruses for a macho wearing gold watches was not satisfactory for her…
The music itself draws from r&b, hip-hop (despite what I wrote above) and even funk but, on the other hand, it can be simply described as easily digestible pop. But it isn't meant as an insult because these songs do not get bogged down in the shoals of thoughtless hedonism; they can be both balladically pompous (Yellow Brick Road) and sentimental (I Got Ya Back) as well as naively sweet (It's Summer Again). --- polishsound.com
download:  mega 4shared mediafire
Last Updated (Sunday, 12 February 2017 12:07)