Wanessa – DNA (2011)
Wanessa – DNA (2011)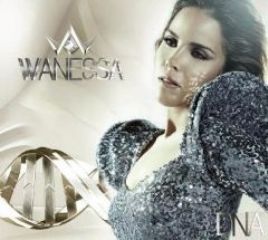 01 – Dna			play
02 – Stuck On Repeat
03 – Murder
04 – Worth It
05 – Sticky Dough
06 – Get Loud!
07 – Falling For U
08 – Blow Me Away
09 – Rescue Mission
10 – Tonight Forever	play
11 – High
12 – It's Over
13 – Stuck On Repeat (Dave Aude Club Remix)
14 – Worth It (Mister Jam Boomboxx Club Mix)
15 – Blind Faith (Epiloghe)

Wanessa Godói Camargo Buaiz (née Wanessa Godói Camargo) (born on December 28, 1982), or simply as Wanessa, a Brazilian pop singer-songwriter. She is the daughter of Brazilian sertanejo singer Zezé Di Camargo from the duo Zezé Di Camargo & Luciano.
She was also the spokesperson for various different brands, such as Maybelline, and several products based on her image targeting young girls (dolls, shoes, make-up) were released.
Currently, besides being a singer, Wanessa is also the ambassadress in the non-governamental organization SOS Mata Atlântica, which defends the preservation of the Atlantic Forest. Due to her hard work in promoting the NGO and its goals, and also working for the depollution of the Tietê river, in São Paulo, Wanessa was awarded in 2007 with the Pro-Social Award from Brazil's Nickelodeon channel, and later received the Personality of the Year title from the Cisesp.
Wanessa has a great success with the LGBT people in Brazil, and she supports the same-sex marriage in the country.
DNA is the seventh studio album by Brazillian recording artist Wanessa, set to be released on July 28, 2011, by Sony Music. Musically, the album was influenced by conteporary pop, and other genres, with elements like funk carioca and R&B. DNA was produced by only one producer, Mr. Jam, and the first informations about DNA appeared in 2010 in an interview with radio Transamerica, revealing that the album would be entirely in English. The recording sessions started in São Paulo, Brazil and it was finished and mastered in New York, in the Sterling Sound Studios.
download (mp3 @VBR kbs):
yandex 4shared mega mediafire uloz.to cloudmailru gett
Last Updated (Tuesday, 05 September 2017 20:05)