Hellveto ‎– Damnaretis (2012)
Hellveto ‎– Damnaretis (2012)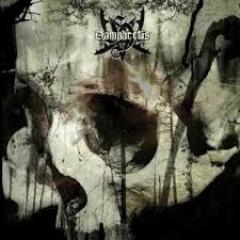 1 	Damnaretis 	4:34
2 	Żałobny Taniec 	5:05
3 	Właśnie Tam... 	5:55
4 	Syreni Płacz 	8:08
5 	Sznur Odkupienia 	4:44
6 	Grudniowy Zmierzch 	3:35
7 	Krocząc Ciernistą Aleją 	4:17
8 	Konający Anioł 	6:51
9 	Bez Odwrotu 	5:36
10 	Nefaria 	4:02

L.O.N. - composer and performer

L.O.N. – jedyny i niepodzielny władca Hellveto znany z tego, że swego czasu wypuszczał nowe materiały z prędkością nieosiągalną dla innych kapel, postanowił o sobie przypomnieć.
Tym razem przyszło nam czekać na nowy materiał niemal dwa lata, ale oto i jest! Następca "Wiara, Nadzieja…, Potępienie": "Damnaretis". Ja zawsze miałem pewną sympatię do tej "hordy". To swojskie, dość przyswajalne granie pozwalało mi się odprężać i oderwać od rzeczywistości. Tego też samego spodziewałem się po najnowszym materiale i dostałem, co chciałem. Pogański Black Metal ze sporą dozą epickości, podawany w prawie niezmienionej formie od lat przez Hellveto albo się lubi albo nie. Jak ktoś jest wielbicielem szarpania strun spod znaku miecza i tarczy to oczywiście płytę tą postawi na półce i będzie się cieszył. A jeśli dla kogoś takie granie to trochę karykatura metalu to jego sprawa – "Damnaretis" najprawdopodobniej nie zmieni jego opinii. Ja tam jestem zdania, że płycie tej należy się miejsce na półce. Co prawda nie w pierwszym szeregu płyt zjechanych w odtwarzaczu nieomal na śmierć, ale w miejscu gdzie pod wpływem duchowej potrzeby będzie ją łatwo znaleźć.
Absolutnie nic nowego to nie jest, ta muzyka nie ewoluuje – ona po prostu trwa i czuje się w tym trwaniu dobrze. Ja też czuje się dobrze słuchając "Damnaretis"… ---Pathologist, chaosvault.com
Hellveto is a one-man symphonic/orchestral pagan black metal band from Ostrołęka, Poland, formed in 1995. L.O.N., the only member of the band, plays all instruments on all albums released by Hellveto to date. He is noted for his productivity, having released 15 full-length albums, as well as several demo's, EP's and compilations. But as if this was not enough, L.O.N is also involved in the one-member bands Blakagir, Sarkel and Winds of Garden. In 2014 he decided to change the band name to Neoheresy. ---getsongbpm.com
Being around for fifteen years now, and having the dozen of albums released, HELLVETO is much respected act in the today's black metal underground scene. Leading by LON, as the one and only song-writer and craftsman behind the entity, HELLVETO started with the intention of honouring proud and barbarian Slavonic ancestral heritage, setting a solidified antichristian mission statement, through their triumphant orchestral black metal.
The new album "Wiara, nadzieja..., potepienie", (which can be translated as "Faith, hope..., damnation") is by far the most complete, coherent and aggressive recording HELLVETO has done to date, both musically and production-wise. The album was recorded and mixed at LS Studio with the band member himself handling all the production duties and performing all the instruments, including the entirely live drums.
The album is also the third and the final chapter in the three album saga, the "Trilogy" that started with the "Od południa na północ" CD in 2008 and developed on "Kry" in 2009."Wiara, nadzieja..., potepienie" contains all the elements that can be find on the previous records, sewing together gloomy black metal with an epic and beautiful orchestration. To summarize the Trilogy concept there's a bonus CD added, entitled "Trilogy" which features extended and exclusive versions of musical themes known from the last three albums. It will be a huge feast for the new fans as well as for those who have followed the band through the years. ---metalmusicarchives.com
download (mp3 @320 kbs):
yandex mediafire ulozto gett bay files
Last Updated (Wednesday, 23 October 2019 13:43)