Mikromusic - Matka i żony (2015)
Mikromusic - Matka i żony (2015)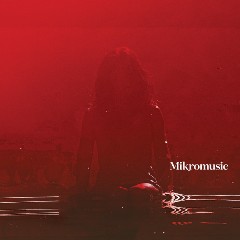 1 	Krystyno 	
2 	Zakopolo 	
3 	Bezwładnie 	
4 	Lato 1996 	
5 	Dom 	
6 	Kostucha 	
7 	Pocałuj Pochowaj 	
8 	Piękny Chłop 	
9 	Po Co Ja Tu Jestem 	
10 	Matka Teresa 	
11 	Nie Umrę

Natalia Grosiak – śpiew
Dawid Korbaczyński – gitara
Robert Szydło – gitara basowa
Adam Lepka – trąbka
Robert Jarmużek – instrumenty klawiszowe
Łukasz Sobolak – perkusja

Nasza nowa płyta opowiada o relacjach damsko - damskich - opowiada Natalia Grosiak z Mikromusic. - O tym, jak to jest być matką, teściową, żoną i kochanką. A także o zdradzie i o zemście.
"Matka i żony" to kolejny w dorobku album Mikromusic. Jak przyznaje wokalistka Natalia Grosiak, z każdym krążkiem grupa zyskuje większą samoświadomość i pewność siebie. ---polskieradio24.pl
"Matka i żony" to jedna z najbardziej energicznych płyt, które zespół nagrał do tej pory. Jeśli poprzednie albumy niosły ze sobą dużą ilość melancholii, na tej płycie można znaleźć sporo humoru i przyspieszony rytm. – opowiada Natalia Grosiak.
"Płyta jest bardzo babska, opowiada o świecie kobiet, matek, żon. Matek, które tracą dzieci ("Piękny chłop"), które obawiają się, czy zrobiły dobrze sprowadzając dziecko na taki okrutny świat ("Kostucha"), czy też spragnionych tak miłości, że doprowadzając aż do śmierci ("Pocałuj pochowaj"). Śmierć na tej płycie jest kobietą: cyniczną, zlęknioną, doświadczoną i okrutną." – opowiada Natalia Grosiak. – "Dla mnie płyta jest przede wszystkim pracą nad tekstem. Pierwszy raz powstały piosenki wcale nie ładne. Bo do tej pory chciałam pisać ładne piosnki. Teraz piosenki opowiadają historie, a ja nie dążę do tego, aby było miło i przyjemnie." ---9stop.pl
download (mp3 @320 kbs):
yandex mediafire ulozto gett bayfiles
Last Updated (Friday, 18 October 2019 14:32)