Lipali - Pi (2004)
Lipali - Pi (2004)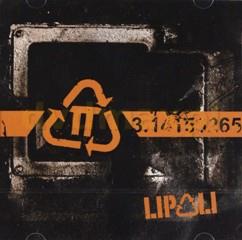 01. Niezatapialni 03:07
02. Kantata 03:13
03. Mama 04:23
04. The Walkers 03:58
05. Kopiejki 05:18
06. Alter Ego 05:04
07. Pi 03:41
08. I.N.D.S.T. 03:19
09. Ściany 04:17
10. Starynowy 06:30

Tomasz Lipnicki - gitara, wokal
Łukasz Jeleniewski - perkusja
Adrian Kulik - gitara basowa
+
Jerzy Mazzol - clarinets

Fani twórczości Lipy nie mogli czuć się zawiedzeni. Po alternatywnym, solowym projekcie, wspólnie z Qlosem i Lukiem powrócił do ostrego, gitarowego grania. Krążek pokazał że Tomek ma jeszcze dużo do powiedzenia na rockowej scenie muzycznej. Wszak brak tu kawałków, które bez zastanowienia pomijamy wrzucając płytę do odtwarzacza… ---lipali.net
Nie wiem, po co Tomkowi Lipnickiemu był kiedyś potrzebny album elektroniczny Li-pa-li, ale wiem jedno. W sztucznej oprawie jego wyjątkowe (jak na polską scenę) warunki głosowe nie znalazły pełnego wyrazu. Lipa najlepiej wypada, gdy może się wydrzeć na tle soczystego gitarowego riffu. Na Pi ma ich dostatek.
W wypowiedziach profilaktycznie odciął się od nu metalu i rzeczywiście - to inne oblicze ciężkiego grania. Gdyby wokalista zaczynał karierę dziś, powiedziałbym: postgrunge. Czyli nie ma wstydu w porównaniu z Creed czy innym Puddle Of Mudd. Ponieważ jednak Lipnicki ponad dekadę temu uprawiał najprawdziwszy, własny grunge, można album traktować jako kontynuację tamtej drogi. I jeśli już do czegoś przyrównywać, to do klasyki: Soundgarden, Alice In Chains, Stone Temple Pilots. Najprościej jednak wymienić Illusion - na kilku płytach zespół zdołał wypracować charakterystyczny styl. Nie widzę powodu, by numer Niezatapialni nie spodobał się tym, którzy uwielbiali na przykład Nóż. Stylistyczne wyskoki, jak lekko industrialny I.N.D.S.T., czy toolowy podkład w Ludzie kopiejki stanowią przypadki pojedyncze.
Lipa to świetny wokalista, ale i autor ciekawych w swej poetyce tekstów:Tłumy nóżek/ tłuściutkich nóżek/ tak krótkich nóżek/ jak nóżki łgarstwa/ omamił bożek/ mamoną bożek/ sumieniom nóżek/ zapchał gardła (Niezatapialni). W dodatku potrafi tak wyginać słowa, by idealnie wtopiły się w muzykę... Anglosasi stosują to nagminnie - i również z tego powodu płyta Lipali brzmi światowo.
Tak jest, światowo. Kawał nowoczesnego, zawodowego, mocnego rocka. ---Bartek Koziczyński, kultura.onet.pl
download (mp3 @320 kbs):
yandex mediafire ulozto gett bayfiles