Furia - I spokoj (2004)
Furia - I spokój (2004)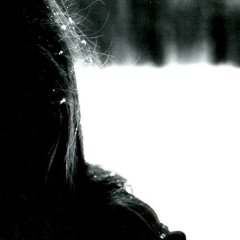 01. Intro - 02:59
02. I spokój - 07:59
03. Panowie ideału - 06:29
04. Gniewni odurzeni - 06:39
05. Uważaj! - 03:16
06. (Nie) Patrz tam! - 07:37
07. Outro - 02:59

Nihil - vocal, guitar, bass guitar, programming

''I spokój'' i ''I krzyk'' to tytuły pierwszych albumów, a mówiąc ściślej demówek, które wydali muzycy Furii. Mogą one również posłużyć jako zgrabny opis ich twórczości. Gardłowy krzyk, często przemieniający się w bulgoczące jęki, których znaczenie trudno odszyfrować stapia się ze zgiełkiem wysokich dźwięków perkusji i szumem gitar. Później przychodzi czas na rozluźnienie, słyszymy bliżej niezidentyfikowane nagrania, przywodzące na myśl bardzo ciemny las, w którym siąpi deszcz, a gałęzie poruszane są przez jakieś szemrane istoty, a wszystkiemu towarzyszą delikatne i melancholijne partie gitary. Innym razem nagrania są abstrakcyjniejsze, do naszych uszu dobiegają dudnienie, jakieś podziemne lamenty i powolne gitarowe drony.
Po gniewie, epizodach nieopanowanej furii, przychodzi moment wyciszenia – cichego obserwowania rozkładu i pogodzenia się z rzeczywistością na tyle, a może nawet . ''Ogarnia to wszystkie organy: katastrofa jelitowa, doznanie gastrycznego zamętu, niemożność strawienia tego świata'', to akurat nie Furia, tylko Cioran, ale wielbiciele tego filozofa powinni czuć się w świecie kreowanym przez śląskich melancholijnych mizantropów całkiem swobodnie – z rumuńskim myślicielem łączy ich także poczucie humoru. ''Właśnie nabierałem orzeszki z paczki i jeden wyjechał leżąc na pierwszym stawie od paznokcia. Niesamowite.'' odpowiedział Nihil na pytanie o autoironiczność Furii. --- culture.pl
"I Spokój". Man, first time I listened to this demo was in 2004; right after the band released it and sent it to me, so I would review it for my Panzerfaust zine. It seems like a damn long time ago now to me, even though just seven years have passed... Anyway, right from the beginning I loved Furia and their music and nowadays, when I know that musically Furia has progressed so much and so amazingly, it's a real pleasure to comeback to this demo, see how it all started. Especially that I haven't really listened to it since few years now. I must say it didn't get old at all.
I remember that one of the reasons why I really liked "I Spokój" at the time it was released was that there were almost no great and real quality black metal bands in Poland then. Of course there were few that I liked, Massemord for instance (and Thunderbolt, who slayed with their "Inhuman Ritual Massmurder" the same year), but basically most of the bands were either dead or didn't release anything truly killer; especially if you were looking for more Nordic, cold and atmospheric kind of black metal. You know... Kampfar, Taake, German bands like Dornenreich... Furia then appeared out of nowhere and delivered material, that was something I really hoped to hear from Polish band - it was quality black metal, focused on the atmosphere and good songwriting, not on saying some "evil" bullshit.
When the title track hits my ears I'm excited totally. It begins with the best riff from the demo, one which sticks in my mind and creates real cold mood. This song - as well as the rest of the material - does sound like Taake, from their first album, but it's not something I would complain about. If it's done right, then there's no problem. The vocals are really savage, distorted as hell, what only underlines the misanthropic feeling of the music. Tempo wise, Furia tried to put everything, so that the music won't be monotonous; the mentioned title song is the best example, as it has some furious parts, some slower stuff, acoustics at the end and even kind of folky riffing, which instantly brings Kampfar to my mind. Anyway, as I already said, this song is great! The second track, "Panowie Idealu", is quite similar, but maybe even faster... Well, to be honest most of this material is played in really fast and furious (he) tempos, with hints of melody like "Gniewni Odurzeni". Between all that there's "(Nie) Patrz Tam!", which is bit different, and by that I mean slower and with kind of sick atmosphere.
All in all, Furia debuted with really cool demo. I do realize it's not the most groundbreaking or original material ever released, but the truth is I hardly ever look for such in the any metal genre, as long as the music is great it just doesn't matter. Furia's "I Spokój" is more than just solid and as such, these 40 minutes will be remembered - as good beginning of great band. ---dismember_marcin, metal-archives.com
download (mp3 @320 kbs):
yandex 4shared mega mediafire uloz.to cloudmailru uptobox ge.tt