Lilith – Pierwsza Ewa (2002)
Lilith – Pierwsza Ewa (2002)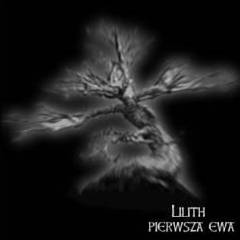 1. Ewit...
2. Pierwsza Ewa
3. Przemijanie
4. Metamorfoza...
5. Magiczny krzg
6. Lilith
7. Dom z kamieni
8. Twierdza
9. Zmierzch...
10. Gwiazdy i ezy
11. W moim domu...
12. Noc

Agnieszka Stanisz - wokal
Aleksander elMuz Kubacki - instrumenty klawiszowe, programowanie 
Przemysław Paterski - gitara, gitara basowa 
Krzysztof Havoc Krupecki - gitara 

Zespół Lilith należy do ścisłej czołówki polskich zespołów prog-gotyckich. Formacja powstała na początku 1998 roku w Poznaniu. Dorobkiem ponad 13 lat istnienia zespołu jest pięć albumów o szerokim spektrum muzycznym: od elektronicznych ilustracji po ciężkie gitarowe riffy. Z czasem muzyka Lilith nabiera coraz bardziej progresywnego charakteru.
Swoją popularność zespół zawdzięcza takim utworom jak Noc, Ostatnie łzy, czy Pierwsza Ewa, które do dziś w strefie mp3 Wirtualnej Polski osiągnęły poziom sięgający połowy miliona ściągnięć i uczyniły Lilith topowym zespołem gatunku Metal. Także najnowsze utwory cieszą się niesłabnącym zainteresowaniem.
Przełomowym momentem w historii zespołu było zdobycie 1. miejsca na Mayday Rock Festival, gdzie - konkurując z 89 zespołami z całej Polski - Lilith udowodniło swoją nieprzeciętność. Kolejnym nobilitującym wydarzeniem był udział w festiwalu Scena Music Store, po którym zespół otrzymał propozycję podpisania kontraktu z wytwórnią Universal Music Polska. Wielkim wyróżnieniem dla zespołu była także wspólna trasa koncertowa z Chrisem Mayem - gitarzystą The Sisters Of Mercy - przybyłym do Polski w 2006 r. ze swoim solowym projektem Robochrist.
Aktywność Lilith objawia się w różnorodnych formach działalności, m.in. swoim występem zespół wsparł Pomarańczową Rewolucję dając na schodach poznańskiego Ratusza koncert, który był transmitowany na żywo przez TVP. Ponadto zaistniał w wielu rozgłośniach radiowych, zarówno polskich, jak i zagranicznych, a także zgromadził poprzez własny serwis internetowy lilith.pl kilkutysięczny fanklub.
Ostatnią płytą zespołu jest wydany w 2007 roku nakładem firmy Oskar album Underworld. Album dystrybuowany jest zarówno w kraju, jak i za granicą, a jego promocja poparta była licznymi koncertami. --- lilith.pl
download: uploaded filecloudio yandex 4shared mediafire solidfiles mega nornar ziddu
Last Updated (Thursday, 27 February 2014 16:41)