DKA – Czarny Album (2012)
DKA – Czarny Album (2012)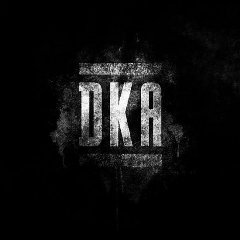 01.Czarny Album (Intro)
02.Pustelnik
03.Jak Żyć
04.Pogadamy O Miłości
05.W Co Wierzyć
06.Na Skraju Dróg
07.Idę Do Przodu
08.Tamte Dni
09.Czekam
10.Moje Gwiazdy
11.Tak Jak Chcę

DKA to pseudonim artystyczny urodzonego 28 czerwca 1981 r. Daniela Kaczmarczyka. Wychował się w Leszczynach koło Rybnika. Uczył się w szkole muzycznej w klasie klarnetu oraz trenował lekkoatletykę. W 2000 r. zajął 7 miejsce na Mistrzostwach Świata Juniorów w Santiago w Chile. Za zdobycie tytułu 3-krotnego Mistrza Polski Juniorów w skoku w dal otrzymał propozycję stypendium i studiowania w IOWA w USA, gdzie mieszka do dziś. Tam właśnie zaczął pisać teksty i tworzyć bity. Początkował publikował je tylko w internecie.
W 2003 ukazała się jego pierwsza "Debiut". Promowały ją teledyski do dwóch utworów: "Jakby to było" oraz "Marzenia". Gościnnie wystąpili na niej znajomi z rodzinnych Leszczyn oraz Nesreen z Arabii Saudyjskiej. Wydania albumu podjęła się wytwórnia Sławomira Pietrzaka - SP Records. Rok później premierę miała następna płyta- "Król Aniołów". W piosenkach "Co jest w nas" oraz "Szał" swojego głosu użyczyła Agata. We wrześniu nagrał mini album "Ciemne strony", który można ściągnąć z jego strony. Kolejna płyta będzie nosić tytuł "Exegi monumentum".
Charakterystyczną cechą utworów DKA jest ich melodyjność. Teksty są pełne refleksji. Wydając swoje albumy miał życzenie "aby w Polsce otwarto uszy i głowy na cos nowego".
Prywatnie DKA ukończył studia w IOWA State University na 2 kierunkach: nauk politycznych i germanistyki. Obecnie kontynuuje naukę na studiach podyplomowych oraz odnosi kolejne sukcesy sportowe. --- hiphopedia.info
download:   uploaded 4shared divshare ziddu