O.N.A. - Wszystko To Co Ja (2002)
O.N.A. - Wszystko To Co Ja (2002)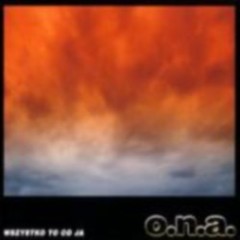 1. Wszystko to co ja
2. Pass Away
3. Tired
4. Alone Now
5. Big Hangover     play
6. Always You
7. Then No          play
8. Pass Away (long version)

Skład:
* Agnieszka Chylińska – wokal
* Grzegorz Skawiński – gitara
* Waldemar Tkaczyk – gitara basowa
* Zbigniew Kraszewski – perkusja
* Wojciech Horny – instrumenty klawiszowe.

Wszystko to co ja - drugi singiel promujący płytę Mrok zespołu O.N.A., wydany w lutym 2002 roku. Jest to ciężka ballada, o wyraźnym zabarwieniu industrialnym. Do utworu nakręcony został teledysk w reżyserii Joanny Rechnio, także w wersji anglojęzycznej. Na singlu, obok utworu tytułowego w trzech wersjach, znalazło się pięć kompozycji z płyt Pieprz i Mrok w wersjach anglojęzycznych.
download:   uploaded 4shared mediafire ziddu divshare
Last Updated (Saturday, 19 January 2013 13:30)