Exodus - Singles Collection (1992)
Exodus - Singles Collection (1992)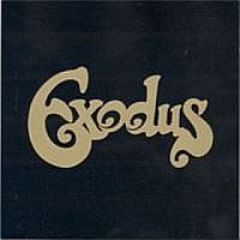 01. Uspokojenie wieczorne (4:32)
02. To, co pamietam (4:41)
03. Dotyk szczescia (4:21)
04. Niedokonczony sen (5:24)              play
05. Ostatni teatrzyk objazdowy (9:32)
06. Sprobuj wzniesc sie wyzej (5:15)
07. Jest taki dom (5:14)
08. Jestem automatem (4:57)
09. Najdluzszy lot (5:46)
10. Kosmiczny ojcze (4:34)
11. Ta frajda (4:09)                      play
12. Powstanie supernowej (bonus) (6:41)
13. Znow slysze wolanie (bonus) (4:50)
14. Jeszcze czekam (bonus) (4:27)
15. Anielski lot (bonus) (5:02)

Line-up:
Andrzej Puczynski — guitar
Zbigniew Fyk — drums
Wojciech Puczynski — bass
Wladyslaw Komendarek — keyboard
Pawel Birula — vocal, gitar

Singles Collection – album zespołu Exodus wydany w 1992 roku nakładem wytwórni Izabelin Studio. Jest to kompilacja nagrań singlowych grupy. Album wydano ponownie w boxie Metal Mind Productions The Most Beautiful Dream. Anthology 1977-85 (2006) oraz jako osobny digipack (2007).
Exodus - polska grupa artrockowa, zał. w 1976 w Warszawie wykonująca rock symfoniczny, utworzona z kwartetu braci Andrzeja i Wojciecha Puczyńskich (grający wcześniej w zespole Źródło). Oprócz nich w pierwszym składzie zespołu znaleźli się Paweł Birula, Zbigniew Fyk oraz Władysław Komendarek. Grupa ta zadebiutowała w sierpniu 1977 roku nagraniem Nadzieja, niepokój, po czym przygotowała profesjonalny program estradowy na kilkanaście koncertów danych w różnych miastach Polski. Brała udział w licznych imprezach muzycznych (były to m.in.: Targi Estradowe w Łodzi 1977, Międzynarodowa Wiosna Estradowa w Poznaniu 1978-1979, Pop Session w Sopocie 1978). Koncertowała też z zespołem The Rubettes pochodzącym z Wielkiej Brytanii.
W roku 1979 Exodus przygotował muzykę do spektaklu plastyczno-baletowego Maski. Rok później wydał płytę długogrającą The Most Beautiful Day (Ten najpiękniejszy dzień), która uzyskała szybko tytuł złotej płyty (sprzedano 200 tysięcy egzemplarzy). W tym samym roku Exodus otrzymał tytuł zespołu, na którego nagrania najbardziej czekają czytelnicy magazynu "Non Stop". Zrealizował też kilka teledysków dla Telewizyjnej Listy Przebojów. Wraz z grupą muzyczną Skaldowie Exodus wziął udział w telewizyjnym widowisku baletowym Misterium magiczne. W roku 1983 Exodus nawiązał współpracę z Markiem Wójcickim, nazywanym "najszybszym polskim gitarzystą". Rok później zespół rozwiązał się. Jeszcze przez dwa lata podejmowano próby kontynuacji pod nazwą MadMax. Po odejściu z zespołu Władysław Komendarek rozpoczął karierę solową, a Andrzej Puczyński - po rozwiązaniu Exodusu grupy MadMax - założył wydawnictwo płytowe Izabelin, obecnie jest prezesem Universal Music Polska.
download (mp3 @320 kbs):
yandex 4shared mega mediafire zalivalka cloudmailru oboom uplea
Last Updated (Friday, 13 November 2015 23:49)