Paco de Lucia – Solo Quiero Caminar (1981)
Paco de Lucia – Solo Quiero Caminar (1981)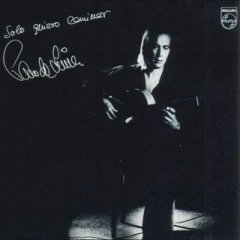 01. Solo Quiero Caminar (06:16)
02. La Tumbona (04:19)
03. Convite (03:55)
04. Montiño (04:02)
05. Chanela (03:56)
06. Monasterio De Sal (04:52)
07. Piñonate (04:44)
08. Palenque (04:51)

Paco de Lucía: guitarra.
Ramón de Algeciras: 2ª guitarra.
Rubem Dantas: percusión.
Carlos Benavent: bajo eléctrico.
Jorge Pardo: saxo y flauta.
Pepe de Lucía: cante.

Fourteenth studio album by the work of Paco de Lucia. He joined in it for the first time a group of five musicians, called Paco de Lucia Sextet, which integrated the elements of an array of jazz to flamenco guitar. Jorge Pardo, Ruben Dantas and Carlos Benavent, in addition to second guitar of his brother Ramon de Algeciras and Pepe de Lucía's voice. Paco de Lucia with his sextet began on this record a new aesthetic that established a definite highlight for all the flamenco coming from that time.
The album, in addition to its value for its artistic quality, incorporated musical elements that are now considered normal, as the percussion of the drawer -in the hands of Ruben Dantas for the first time in flamenco-, bass -accompaniment by Carlos Benavent -, sax and flute –both of them especially in the hands of Jorge Pardo-. As amply demonstrated throughout his musical career Paco de Lucia with this work was again the artist and visionary genius. The quality of his musical compositions, his unique personality in the way of playing the flamenco guitar and its innovative in flamenco art, has triggered interest in this art universally to all lovers of good music. 'Solo quiero caminar' remains today one of the most acclaimed albums of the work of Paco de Lucía, here still saying 'I just want to walk like rain runs on the glass and the river walk to the sea '. ---
Cinco años después de Almoraima, tres de su experiencia con Falla, tras sus recientes flirteos con Corea, McLaughlin, Di Meola, Coryell, aparece este disco revolucionario que, tal y como apunta Paco Sevilla en su libro, es una declaración de independencia. Es el primer álbum en el que participa el Sexteto con el que Paco de Lucía definiría un sonido nuevo para la música flamenca. De su experiencia con el grupo Dolores en el disco anterior dedicado a Falla, siguieron Jorge Pardo (saxo y flauta) y Rubem Dantas (percusión), para el bajo eligió al mejor, Carles Benavent. Sus hermanos Ramón de Algeciras (guitarra) y Pepe de Lucía (cante, guitarra y palmas) completaron este primer grupo oficial. Según Paco lo importante no son los instrumentos, sino quien los toca. Los músicos del grupo han sabido imprimir su propio sello a la estética flamenca hasta el punto que desde entonces se toca el bajo, el cajón o la flauta, en general, al estilo de Carles, Rubem o Jorge. Otra aportación al flamenco que llegó con este disco es el cajón peruano, instrumento que recogió Paco en una de sus giras. Rubem añadió, con su toque de cajón, un estilo que es ya universalmente flamenco. Hoy son inconcebibles unas bulerías, unos tangos o una rumba sin la participación de este instrumento, que tan eficazmente amplifica, entre otras funciones, el papel percusivo del baile y la guitarra. Igualmente ocurre con el sonido y el estilo de Carles Benavent en lo que al bajo flamenco se refiere, y así mismo con el personal estilo de Jorge Pardo en la flauta o el saxo. El sexteto marca un nuevo ciclo en la obra de Paco de Lucía en particular y en la de la música flamenca en general. Todo un manifiesto donde se proponen nuevas pautas a seguir por las jóvenes generaciones flamencas. Nada fue igual tras este Solo quiero caminar… de 1981. ---pacodelucia.org
download: uploaded yandex 4shared mediafire solidfiles mega filecloudio nornar ziddu
Last Updated (Thursday, 27 February 2014 13:13)