Patricia Barber - Split (1989)
Patricia Barber - Split (1989)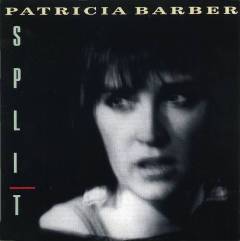 01. Early Autumn
02. Greys
03. Alone Together
04. Spy Sly
05. Easy To Love
06. Too Late Now
07. Winter Illusion
08. Retrograde
09. Two For The Road
10. Then I'll Be Tired Of You

Musicians:
Patricia Barber (vocals, piano); 
Michael Arnopol (bass guitar); 
Mark Walker (drums).

Pianist/vocalist Patricia Barber's recording debut, Split, is a fairly straight-ahead affair featuring the idiosyncratic stylist on various standards and originals. Showcasing her unique approach to jazz, the album finds Barber mixing pointed and minimalist lines à la Chet Baker with a dramatic cabaret vocal style and complex harmonic post-bop passages -- a template that longtime fans will recognize. To these ends, Barber opens with a brisk Latin version of "Early Autumn," takes a dusky vocal turn on "Easy to Love," and shows her cerebral side on such originals as "Winter Illusion." Joining Barber here are bassist Michael Arnopol and drummer Mark Walker. [Originally released on Floyd Records in 1989, Koch reissued the disc in 2004.] ---Matt Collar, Rovi
Patricia Barber to wokalistka, pianistka, kompozytorka. Muzyczne fascynacje wyniosła z domu. Jej ojciec był saksofonistą i muzykiem orkiestry Glenna Millera. Pierwsze sukcesy Patricii to występ na Chicago Jazz Festival w 1988 r. i rok później na North Sea Jazz Festival w Hadze. Jej debiutancka płyta ''Split'' z 1989 r. jest dziś rarytasem dla kolekcjonerów.
download:   uploaded anonfiles mega 4shared mixturecloud yandex mediafire ziddu