Marcin Oles - Ornette on Bass (2003)
Marcin Oles - Ornette on Bass (2003)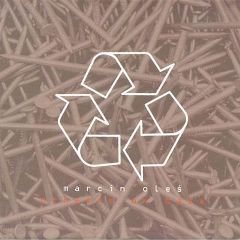 01. Echoes (M.Oles) [05:32]
02. Una Muy Bonita (O.Coleman) [04:28]
03. Windows (M.Oles) [03:40]			play
04. Lonely Women 1 (O.Coleman) [02:24]
05. Shapes (M.Oles) [04:17]
06. Blessing (O.Coleman) [03:26]
07. Lonely Women 2 (O.Coleman) [01:59]
08. Soap Suds (O.Coleman) [03:37]
09. Law Years (O.Coleman) [04:16]
10. Humpty Dumpty (O.Coleman) [03:43]
11. Questions (M.Oles) [04:22]
12. Lonely Women 3 (O.Coleman) [02:49]		play

Marcin Oles - double bass

...countless musicians have been examining, interpreting and saluting the work of Coleman, who in his originality was seen as a "wild man" of jazz, when he first recorded in 1958. Oles may be the first bassist to record a whole solo CD of Coleman themes. But considering many of the heads harken back to the country blues string band tradition, a bull fiddle would seem to be ideal for the task.
You'll certainly believe that once you're heard the Krakow-based bassist traverse the tunes. For instance on "Humpty Dumpty", he speeds up the tempo a bit, yet here and throughout the disc he allows the basic song-like quality of Coleman's themes to come out. At times as well, his vibrations are such that plucks and the echoing malleable harmonic tones almost sound like two basses.
"Blessing", on the other hand, is focused on relaxed pizzicato stylings that range all over the strings. Using a mellow tone, Oles never loses sight of the melody, even when double-stopping. For a climax he downshifts to barely audible plucks, then revs up to a more swinging pulse. "Law Years" gets a dramatic polyphonic reading with fricative broken cadenzas. Furthermore, his concentrated pizzicato slaps and his harsh arco runs are so convincing that any need for Coleman's alto saxophone stating the head are negated. Oles is comfortable enough with the music to create his own variations as well, adding a "Pop Goes the Weasel" interlude to "Soap Suds" after repetitive staccato bowing to give more color to the proceedings. He also performs three short versions of "Lonely Woman" -- the saxman's most famous composition -- each substantially different. One turns the piece into a slap-bass showcase, with the variations preceding the overly familiar theme that's signaled with flat-picking strums. More straightforward, the second features a throbbing ostinato from the lower strings; while the third and final atmospheric bowed version brings out the impressionistic menace buried within the tune. - Ken Waxman
Marcin Oleś - Ornette On Bass Ta niezwykła płyta może stać się wydarzeniem na skalę międzynarodową. Może, ale nie musi. To zależy od tego czy informacja o tym nagraniu wykroczy poza nasze krajowe opłotki.
Jeden z najciekawszych polskich kontrabasistów odważył się na nagranie solowej płyty, ba i zmierzył się przy okazji z kompozycjami Ornette'a Colemana. Nagranie solowej płyty nie jest być może sztuką samą w sobie. Ale skupienie uwagi słuchacza przez ponad 45 minut, proponując przy okazji spójną koncepcję muzyczną, jest sztuką najwyższych lotów. Oleś wybrał oczywistą na pozór formę konstrukcji płyty. Każdy utwór gra inaczej, przechodząc od piccicata do gry smyczkiem, zmieniając dynamikę i rytmikę. Napisałem na pozór, bo nie jest to płyta efekciarska. Każda zmiana techniki wynika z konsekwentnie zrealizowanej myśli przewodniej wykonawcy, zarazem autora 4 zarejestrowanych kompozycji. Pozostałe należą do najbardziej znanych utworów Ornette'a Colemana: "Blessing", "Una Muy Bonita", "Humpty Dumpty" i "Lonely Women". Ten ostatni utwór Marcin wykonał aż trzy razy, za każdym razem całkowicie inaczej.
"Ornette On Bass" to bardzo dobra, ale zarazem wyrafinowana płyta. Ma ponadto rzadką we współczesnej muzyce cechę. Może się podobać zarówno wytrawnym znawcom, jak i rozpoczynającym słuchanie trudniejszych nagrań. Pod warunkiem, że jedni i drudzy okażą wrażliwość na piękno. --- Andrzej E. Grabowski (Diapazon.pl)
download (mp3 @192 kbs):
uploaded yandex 4shared mega solidfiles zalivalka cloudmailru filecloudio oboom
Last Updated (Wednesday, 28 January 2015 10:23)