Dave Brubeck (3)
Dave Brubeck
1. Jazz Gehört und Gesehen in Germany (Mp4)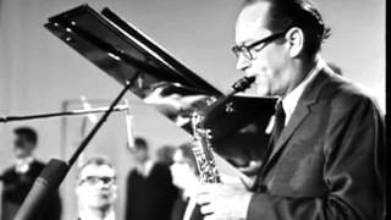 100 MB

0:15 Take the "A" Train (Strayhorn) 
9:47 Forty Days (Brubeck) 
16:13 I'm in a Dancing Mood (Goodhart, Hoffman & Sigler) 
19:14 Koto Song (Brubeck) 
27:18 Take Five (Desmond) 

Line-Up:
Dave Brubeck - Piano
Paul Desmond - Alto Saxophone
Joe Morello - Drums
Gene Wright – Bass

Germany, 6 November 1966.

download:   4shared yandex mega divshare depositfiles anonfiles mixturecloud
2. Moscow Night – Concert in Russia 1987 (Flv)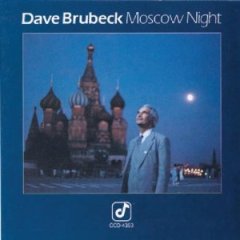 230 MB

00:45 "St. Louis Blues" by W.C. Handy
11:26 "Tritonis" by Dave Brubeck
19:40 "Koto Song" by Dave Brubeck
29:07 Dave introduces his band, which includes Bill Smith ,Clarinet; his son, Chris Brubeck, on Electric Bass; and Randy Jones, Drums.
29:44 "Take Five" by Paul Desmond
40:45 "Blue Rondo a La Turk" by Dave Brubeck

Line Up:
Dave Brubeck - piano
Bill Smith – clarinet
Chris Brubeck - electric bass
Randy Jones - drums.

In 1987 Brubeck, after decades of trying, finally had an opportunity to perform with his Quartet in the Soviet Union. The enthusiastic crowd (many of whom had grown up on Brubeck's music) clearly inspired the musicians which included clarinetist Bill Smith, electric bassist Chris Brubeck and drummer Randy Jones. Together they perform exciting versions of a variety of the leader's tunes plus Howard Brubeck's "Theme for June," "St. Louis Blues" and of course "Take Five." --- Scott Yanow, Rovi
download:  mega yandex 4shared depositfiles 1fichier mixturecloud anonfiles
3. Jazz Casual - The Dave Brubeck Quartet and Ralph J. Gleason 1961 (Flv)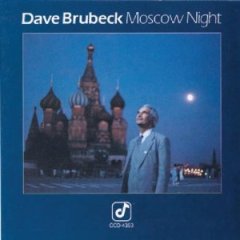 200 MB
Set:
Take Five
(It's A) Raggy Waltz
Castillian Blues
Waltz Limp
Blue Rondo A La Turk
Emily
Martians Go Home

Dave Brubeck - Piano
Paul Desmond - Alto Sax
Eugene Wright - Bass
Joe Morello – Drums

"When Ralph Gleason asked Dave Brubeck to appear on his television series Jazz Casual, in 1961, it was only natural; not only was the Dave Brubeck Quartet one of the most popular jazz combos in the world at that time and a favorite at clubs in San Francisco, but both Dave Brubeck and his featured alto sax player Paul Desmond were Bay Area natives (Brubeck was born in Concord, Desmond in Berkeley). This episode features the quartet performing Paul Desmond's 1961 jazz classic 'Take Five.' This lineup of the quartet, with Brubeck on piano, Desmond on alto sax, Senator Eugene Wright on bass, and Joe Morello on drums, was considered by many, including Gleason and Brubeck, himself, to be the best of the Brubeck Quartet lineups to date." -- Toby Gleason, 30-year music-business veteran and the son of Ralph J. Gleason
download:  mega yandex 4shared depositfiles anonfiles mixturecloud
Last Updated (Tuesday, 04 June 2013 14:12)