Yes (1)
Yes (1)
1. Live – 1975 at Q.P.R.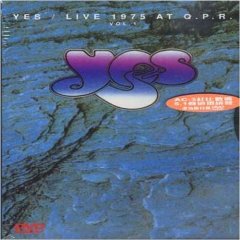 Part 1

    Introduction - Igor Stravinsky: Firebird Suite
    Sound Chaser
    Close to the Edge

        I. "The Solid TIme of Change"
        II. "Total Mass Retain"
        III. "I Get Up, I Get Down"
        IV. "Seasons of Man"

    To Be Over
    The Gates of Delirium
        "Prelude"
        "Battle"
        "Soon"
    Your Move
    Mood for a Day
    Long Distance Runaround
    Cachaça
    Clap

Part 2

    And You and I

        I. "Cord of Life"
        II. "Eclipse"
        III. "The Preacher, The Teacher"
        IV. "Apocalypse"

    Ritual (Nous Sommes du Soleil)
    Roundabout
    Sweet Dreams
    Yours is No Disgrace

Personnel
    Jon Anderson: vocals, guitar, percussion
    Steve Howe: guitar
    Chris Squire: bass
    Patrick Moraz: keyboards
    Alan White: drums

This is the only vintage Yes concert movie to feature a whole concert from beginning to end. It was filmed at the Queens Park Rangers Stadium at the 10th of May 1975 during the tour for "Relayer".
download:
Last Updated (Thursday, 07 March 2013 15:51)