John Zorn (3)
John Zorn
1. Acoustic Masada Live (Mp4)
257 MB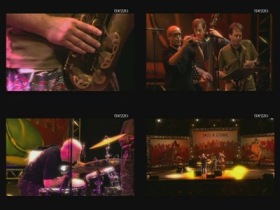 1.Hath Arob
2.Tharsis
3.Beeroth
4.Tirtael
5. Mibi
6. Tagriel
7. Tahah
8. Katzatz

Line Up:
John Zorn - saxophone 
Dave Douglas – trumpet
Greg Cohen – bass
Joey Baron – drums

Jazz a Vienne 2006

download:
uploaded yandex 4shared mega solidfiles zalivalka cloudmailru filecloudio oboom clicknupload
2. Electric Masada Live (Flv)
178 MB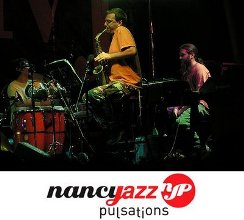 1. Intro
2. Hath-Arob
3. Karaim
4. Idalah-Abal
5. Kochot
6. Yatzar
7. Tekufah 

Line Up:
John Zorn (alto sax)
Marc Ribot (electric guitar)
Jamie Saft (keyboards)
Trevor Dunn (electric bass)
Kenny Wollesen (drums)
Cyro Baptista (percussion)

Live at Nancy Jazz Pulsations, 2004.

After almost decade of John Zorn's free-jazz and klezmer musical exploration in a form of Masada band, this great musician decided to try mixing lyrical qualities of the Masada songbook with raw power of Naked City and the improvisational madness of Cobra. A true downtown supergroup, this is Zorn at his very best. The group includes , beside Zorn himself, Baron from original Masada line up (on drums), Ribot and Wollesen from Bar Kokhba, Cyro Baptista from Bar Kokhba Sextet, and few regular Zorn?s collaborators: Trevor Dunn (bass), Jamie Saft (keyb.) and Ikue Mori (laptop/electronics).
Drawing on Zorn's wide ranging stylistic influences, the band takes the Masada songbook into a whole new direction, reminiscent of jazz fusion and noise rock. Zorn uses hand signals to conduct the band, allowing for him to make up different arrangements on the spot. During Zorn's 50th Birthday Celebration at Tonic in September 2003, Electric Masada was recorded live. Released in May 2004, 50th Birthday Celebration Volume 4 became the group's first official recording. This was followed by At the Mountains of Madness recorded in 2004 in Moscow and Ljubljana.
download:
uploaded yandex 4shared mega solidfiles zalivalka cloudmailru filecloudio oboom clicknupload
3. Jazz in Marciac (Mp4)
270 MB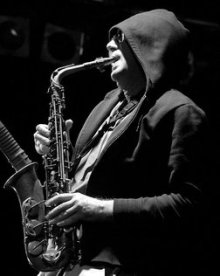 1. Little Bittern
2. Anulikwutsayl
3. Exodus
4. Karaim
5. Lilin

Personnel:
John Zorn - direction, saxophone
Marc Ribot - guitar
Jamie Saft - piano, orgue
Trevor Dunn - bass
Kenny Wollesen - vibraphone
Joey Baron - drums
Cyro Baptista – percussion

download:
uploaded yandex 4shared mega solidfiles zalivalka cloudmailru oboom clicknupload
Last Updated (Thursday, 25 December 2014 14:14)