Richard Strauss (2)
Richard Strauss
1. Don Juan Op.20 (Flv)
72 MB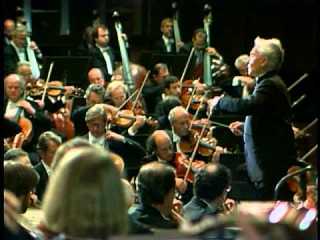 Berliner Philharmoniker
Herbert von Karajan  - conductor
Osaka, Japan 1984

Don Juan, Op. 20, tone poem for orchestra by German composer Richard Strauss, first performed in Weimar on November 11, 1889. One of the earliest tone poems by Strauss, Don Juan tells of the legendary Spanish libertine Don Juan, who by then already had appeared in works by Mozart and other composers. For his tone poem, Strauss drew upon a version of the Don Juan story by the Austrian poet Nikolaus Lenau, published posthumously in 1851.
download: uploaded yandex 4shared mediafire solidfiles mega zalivalka filecloudio anonfiles oboom
2. Till Eulenspiegel Lustige Streiche Op.28 Flv)
70 MB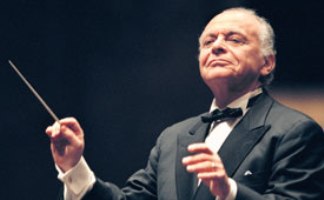 Symphonieorchester des Bayerischen Rundfunk
Lorin Maazel – conductor

Herkulessaal der Muncher Residenz
25./27.3.2009

Till Eulenspiegel's Merry Pranks (German: Till Eulenspiegels lustige Streiche, 1894–95), Op. 28, is a tone poem by Richard Strauss, chronicling the misadventures and pranks of the German peasant folk hero, Till Eulenspiegel. The two themes representing Till are played respectively by the horn and the D clarinet. The horn theme is a lilting melody that reaches a peak, falls downward, and ends in three long, loud notes, each progressively lower. The clarinet theme is crafty and wheedling, suggesting a trickster doing what he does best.
download: uploaded yandex 4shared mediafire solidfiles mega zalivalka filecloudio anonfiles oboom
Last Updated (Sunday, 18 May 2014 10:56)