Martin Scorsese Presents The Blues – SR Vaughan (2003)
Martin Scorsese Presents The Blues – SR Vaughan (2003)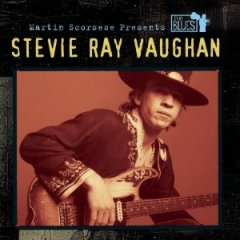 1. Slide Thing (Live)	
2. All Your Love I Miss Loving (Live) 
3. Pride And Joy
4. Dirty Pool
5. Texas Flood
6. Hug You, Squeeze You (live)
7. The Things (That) I Used To Do
8. Honey Bee
9. Give Me Back My Wig
10. The Sky Is Crying (Live) 
11. Look At Little Sister
12. Empty Arms
13. Come On (Part III) 
14. Ain't Gone 'N' Give Up On Love (Live Version)
15. Mary Had A Little Lamb (Live)
16. Leave My Girl Alone

Personnel: 
Stevie Ray Vaughan (vocals, guitar); 
Reese Wynans (keyboards); 
Tommy Shannon, Jackie Newhouse (bass); 
Chris Layton (drums). 
While 2002's Essential Stevie Ray Vaughan & Double Trouble is the place to go for the complete picture, Martin Scorsese Presents the Blues: Stevie Ray Vaughan works well as a nice single-disc introduction to the work of the influential blues guitarist. Perhaps a few more hits could have been included to make this more attractive to the curious buyer, but with a previously unreleased live version of "Mary Had a Little Lamb" and a track listing that dodges much of the 1995 Greatest Hits collection, this does offer an alternative for longtime fans. ---Matt Collar, Rovi
download:   uploaded anonfiles mega 4shared mixturecloud yandex mediafire ziddu
Last Updated (Saturday, 06 July 2013 09:14)