Chantel McGregor – Lose Control (2015)
Chantel McGregor – Lose Control (2015)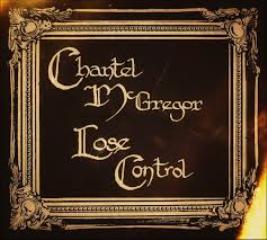 01 – Take The Power 03:37
02 – Your Fever 03:59
03 – Burn Your Anger 03:17
04 – Anaesthetize 04:50
05 – Southern Belle 03:23
06 – Lose Control 02:57
07 – Home 04:16
08 – Killing Time 03:51
09 – Eternal Dream 04:20
10 – Walk On Land 07:27

Chantel McGregor - vocals, guitar & bass
Livingstone Brown – bass & piano
Charlie Brown – violin
Chris Wolsey – cello
Keith McPartling - drums

I was not a fan of Chantel McGregor's first album. I thought it was thrown together with a bunch of songs that had very little to do with one another. This is a totally different beast, an album that has some magnificent playing, brilliant songs and sounds as though it was made as a statement with a theme and a heart.
Chantel was the winner of Best Guitarist in the British Blues Awards for 2014, beating the likes of Alan Nimmo (King King) and Aynsley Lister to the title, and the playing on this album definitely sounds as though she has developed her playing but she has also improved her vocals out of all recognition since the first album and the whole set sounds more developed and more 'grown up'.
Right from the start with 'Take The Power' she is playing power Blues with a sense of darkness and mystery in the song and that segues into 'Your Fever' which ratchets the underlying power and adds a sense of sensuality as well.
In interview Chantel said that she was fascinated by Southern Gothic and that the album was built around her vision of it. "I've studied the works of Tennessee Williams and Carson Mullers (author of The Heart Is A Lonely Hunter) as well as television series such as True Detective and True Blood and there is a sense of loss of control and a dark side that appeals to me"
For someone who has been totally in control of her career to date – this is out on her own label and she has been booking tours and venues for herself for some time – the concept of loss of control is something that should be alien to her but one look at the song titles and themes shows that she is clearly taken with giving yourself to a higher or lower control – 'Take The Power' is about religious and messianic cults while 'Anaesthetize' covers the ultimate loss of control to drugs and substance abuse. Then there is the title track which touches on the loss of control in a party sense and of the spiritual giving yourself to another being willingly – giving away control.
For all the power tracks two of the best are actually the ballads. 'Anaesthetize' is sweet and beautiful with sublime cello and violin courtesy of Chris Worsey and Charlie Brown and really touches closely on the feeling of sinking into a drugged haze (something which Ms McGregor was at pains to point out was only imagined and not experienced) and 'Home' which is personal; and draws on the sense of loss when on the road and wishing for home – there is a strong nod to Nick Drake in the string arrangement and the song has a warmth and enveloping beauty that deserves the widest audience.
Of the rest, there isn't, for me, a weak track here. 'Southern Belle' has a raunch and density that kicks you into a steamy Georgia roadhouse with the Southern Belle dancing on the tabletops instead of sipping mint juleps on her porch. 'Killing Time' is a riff-fest about the inner workings of a serial killer and 'Walk On Land' is a remarkable piece of modern prog – "I have always had a passion for Progressive music, purely down to the fact that I love the technicality and intricacy of it. I listen to a lot of Steven Wilson and Porcupine Tree, and both heavily influenced this track. I wanted to create something technically interesting to provide a different angle and texture to the album. Experimenting with different time signatures, interesting instrumentation and backing vocal arrangements has always been a passion of mine, so this song is an important part of the album to me. It was also great fun recording the improvised guitar solo at the end of the track in one take with the drummer, I aimed to capture the excitement and spontaneity of improvisation within the constraints of a very structured song. The theme behind the song is an observation of how live moves on and the world keeps turning, yet somethings in life never evolve or move on. The subject matter reflected the progressive sound of the song."
This is not an album to take lightly. It isn't your average Blues chick strutting her stuff with the usual clichés and hoochie pants but it is an accomplished musician who has added to her talents and produced one of the best albums I've heard this year. Utterly involving and one to go back to time and again. ---Andy Snipper, music-news.com
download (mp3 @320 kbs):
uploaded yandex 4shared mega mediafire zalivalka cloudmailru oboom uplea