Ash Grunwald - Give Signs (2006)
Ash Grunwald - Give Signs (2006)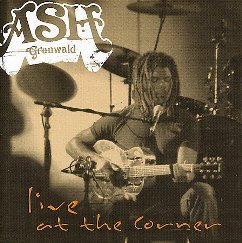 01 – Serious [00:02:53]
02 – Skywriter [00:03:14]
03 – Give Signs [00:02:54]
04 – Money [00:03:50]
05 – Take The Drop [00:04:12]
06 – Think Tank [00:04:18]
07 – Situation [00:04:20]
08 – Come On Strong [00:03:24]
09 – Do It Now [00:03:51]
10 – Dont Worry [00:04:00]
11 – Bottled Thunder [00:05:29]
12 – Opinion [00:04:00]

Listen to Ash Grunwald's composition Money, with its driving, seemingly endless chorus of "Money and fancy clothes" and, if you are old enough, you will feel you are back in the late 1960s listening to those nail-it-to-the-floor rhythm 'n' blues bands like Chain or Blodwyn Pig.
This is real time-warp stuff, old-style rock-influenced R&B. It's an interesting development for Grunwald, who started his career sounding like an antipodean version of Howling Wolf. He has needed to find new ground, given his heavy tour schedule and the demands of his fans.
At this point he is probably Australia's most eclectic blues performer. This is the Grunwald 2006 model with Skywriter sounding like some glorious British bump 'n' grind outfit from 1968, Give Signs full of low-key menace, Situation using the blues as a base for potent and hard-edged anti-war politics, and Do It Now celebrating his great loves - the beach and surfing.
All this is pretty amazing for one man with a guitar and percussion that includes everything from cricket balls to Drambuie bottles. --- Bruce Elder, smh.com.au
download:  uploaded anonfiles mega 4shared mixturecloud yandex mediafire ziddu
Last Updated (Sunday, 01 September 2013 21:58)