John Dummer Blues Band – John Dummer Blues Band (1969)
John Dummer Blues Band – John Dummer Blues Band (1969)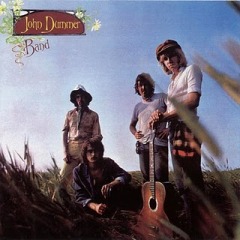 01. Few Short Lines 
02. Bullfrog Blues 
03. Try Me One More Time 
04. Money & Fame 
05. Reconsider Baby 
06. Riding At Midnight 
07. Ain´t Gonna Work No More 
08. Big Feeling 
09. Memphis Minnie 
10. Birds & Booze Blues 
11. Skin Game

Personnel:
- John "Tony" Dummer - drums
- Iain "Thump" Thompson - bass, vocals
- Adrian "Putty" Pietryga - guitar
- Bob Hall - piano
- Dave Kelly - vocals, guitar
+
- Jo-Ann Kelly - female vocals (10)
- Brian Shepherd – producer

The John Dummer Band was a British blues band, of the 1960s and 70s, was noted for its extensive roster of members, including Graham Bond, Dave Kelly, Jo Ann Kelly, Tony McPhee Bob Hall and John O'LearyPick Withers, and for supporting US bluesmen such as Howlin' Wolf and John Lee Hooker on UK tours.
John Dummer (born 19 November 1944, Surbiton, Surrey) formed the John Dummer Blues Band in 1965.The original line-up was John Dummer(vocals, harmonica) Roger Pearce(guitar) Pete Moody(bass) Bob Hall(piano) and Dave Bidwell(drums.) Moody later left to be replaced by Tony Walker(bass) and his sister Regine Walker joined Dummer as a second vocalist.
The band was signed to Mercury Records and their first album, "Cabal" was released in 1968. Dave and Jo-Anne Kelly and Tony McPhee were featured artists and the band was the same as had regularly played the Studio 51 Club. Tony McPhee left the band shortly after to re-form The Groundhogs.
The second album, "The John Dummer Blues Band," featured Dummer, Hall, Thomson, Kelly and his sister Jo Ann Kelly (vocals) and new lead guitarist Adrian "Putty" Pietryga from The Deep Blues Band from Bristol. This band toured extensively in Britain and Europe for two years.
By the third album 'John Dummer's Famous Music Band (1970) Dave Kelly and Bob Hall had left to be replaced by Nick Pickett(guitar, violin and vocals.) Pietryga and Thomson remained, being augmented by Chris Trengove (alto sax).
After the third album the band "drifted apart", only to reform to record again when their song "Nine By Nine" featuring violinist Nick Pickett was #1 in France. The 1972 album Blue, released just as John Dummer Band, featured a cover by Roger Dean, [4] whilst the band had shrunk to a four-piece blues-rock band, comprising Dummer, Pickett, Pietryga and Thomson. The band's fifth album, Oobleedoobleejubilee (1973), released as John Dummer's Oobleedooblee Band, had a country music style, whilst the line-up again included the Kelly, along with Michael Evans (violin) and Roger Brown (vocals). The bands final album, recorded in 1973, included Graham Bond (sax), Pick Withers (drums), Pete Emery (guitar) and Colin Earl (Foghat) (keyboards), but the album was shelved, and the band broke up in 1974. This final album was eventually released in 2008, as the Lost 1973 Album. ---wikipedia
download:  uploaded anonfiles 4shared ziddu mediafire hostuje sugarsync gett
Last Updated (Friday, 19 April 2013 20:51)