Jennifer Lopez – Love? (2011)
Jennifer Lopez – Love? (2011)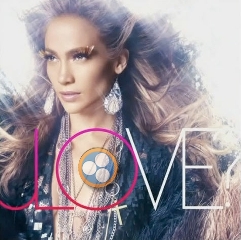 01. On The Floor feat. Pitbull (4:45)
02. Good Hit (4:05)
03. I'm Into You feat. Lil Wayne (3:20)
04. (What Is) Love? (4:27)
05. Run The World (3:56)
06. Papi (3:43)
07. Until It Beats No More (3:53)
08. One Love (3:54)
09. Invading My Mind (3:21)
10. Villian (4:04)
11. Starting Over (4:02)
12. Hypnotico (3:36)
13. Everybody's Girl (3:28)
14. Charge Me Up (4:00)
15. Take Care (2:57)
16. On The Floor (Ven A Bailar) feat. Pitbull (4:52)

Jennifer Lopez, who was floated as a possible replacement for Paula Abdul on American Idol as early as two years ago, seems like an almost too-perfect proxy for the flighty former-pop-star-turned-talent-judge. The notable difference is that Abdul was never able to exploit her newfound visibility to reignite her music career, while Lopez, ever the shrewd businesswoman, didn't wait more than a few weeks after her inaugural appearance on Fox's reality juggernaut to premiere her comeback single, "On the Floor." (To its credit, the song's unapologetic mix of Ibiza beats and unrelenting hooks—lifted from Kaoma's 1989 hit "Lambada"— play to both Lopez's strengths and radio's current fascination with European dance beats.)
It's been a long and twisty road for Love?, with Lopez initially assuming a chola-esque alter ego named Lola for a smutty music video helmed by Jonas Akerlund, a second single that flopped harder than the singer at the American Music Awards, a move from her longtime record label to Island, and an inexplicable acoustic preview of two album cuts on Saturday Night Live. The latter pair of songs appear here, with the soft-rock hell that's "Until It Beats No More" more or less unchanged, and the Danja-produced "Starting Over" in the form of a stomping pop-rouser that winds up being one of the album's highlights. And that's pretty much how the entirety of Love? plays out—like much of Lopez's output, a mix of hits and should-have-been-avoided misses.
This Is Me…Then easily still stands as Lopez's most personal album to date, released at the height of the paparazzi fever over the star's romance with Ben Affleck, and with vapid yet hard-to-resist Eurotrash like "Papi" and "Villain," she's obviously uninterested in making any new confessions on the dance floor. "One Love," one of two songs on the album for which Lopez contributed lyrics, does make reference to her often tulmutlous relationships with Sean Combs ("Took a shot with the bad boy from the block"), backup dancer Chris Judd ("We danced until we said 'I do'"), Affleck ("Went nowhere but kept the ring"), and Marc Anthony ("Number four, he sang to me"), but beyond that, Love? doesn't dig very deep into its titular query.
The real problem, then, is that Love? isn't the all-out dance album it could—and should—have been. With the exception of the Lil Wayne collab "I'm Into You," a summer-hit-in-the-making with a sexy island vibe and the kind of "na-na-na" hook Rihanna has built an entire career around, the album's other urban-leaning midtempo tracks feel oddly dated, like leftovers from an album recorded in a pre-Gaga world. You can practically spot the new additions to the project based on their beats per minute. Aside from the Gaga throwaway "Invading My Mind" (which features poetry such as "freezing cold, steaming hot, sweaty drip, drip, drop") and the inaptly named "Good Hit," Lopez shines when the beat hits 120 or higher. ---Sal Sinquemani, slantmagazine.com
Jennifer Lopez to jedna z najbardziej znanych wokalistek przełomu wieków. Razem z Enrique Iglesiasem tworzyła duet z iście hiszpańską krwią, których hity rozbrzmiewały w naszych rozgłośniach radiowych. Próżno szukać osoby, która w tamtym czasie nie tańczyła do Let's Get Loud czy nie nuciła Waiting For Tonight. Później nie było tak kolorowo, a sama artystka skupiła się na swojej karierze aktorskiej. W 2011 roku postanowiła jednak wydać płytę, która pozwoliła jej powrócić na sam szczyt muzyki popularnej.
Love?, bo o niej mowa, zapowiadana była jako jedna z najbardziej wyczekiwanych płyt tamtego roku. Nikt nie wiedział na co stać J.Lo, która zaprzątała sobie głowę raczej papparazzi i kolejnym kontraktem filmowym aniżeli produkcją nowych utworów. Tymczasem powróciła świetnym singlem On The Floor z Pitbullem, z którym, jak się później okazało, nie współpracowała po raz ostatni. To jeden z jej największych sukcesów komercyjnych, a zarazem zgrabne odświeżenie megahitu Lambada zespołu Kaoma sprzed ponad dwudziestu lat. Gwiazda J.Lo znowu zaświeciła pełnym blaskiem, a o niej samej mówiono niemal wszędzie, nie tylko ze względu na muzykę (przypomnijmy: rozstanie z mężem Marciem Anthony). W ten sposób tytuł płyty Love? nabrał kolejnego znaczenia. Nie zważając na kondycję swojego życia prywatnego wydała jeszcze dwa single – oba przebojowe i pokazujące Jennifer w najlepszej formie (kolaboracja z raperem Lil Waynem I'm Into You oraz taneczny przebój Papi). ---Marek Generowicz, allaboutmusic.pl
download (mp3 @320 kbs):
yandex 4shared mega mediafire uloz.to cloudmailru uptobox ge.tt
Last Updated (Saturday, 18 February 2017 14:27)