Resina ‎– Traces (2018)
Resina ‎– Traces (2018)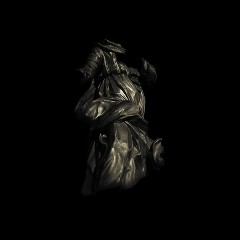 1.In 05:31
2.Procession 04:35
3.Resin 04:22
4.Surface 04:22
5.Glimmer 03:44
6.In In 06:47
7.Trigger 04:46
8.Leftover 08:11
9.Lethe 04:24 

Resina - cello, wordless vocals, electronics
Mateusz Rychlicki - drums, percussion

Two years on from her critically acclaimed, self-titled debut, Polish cellist Resina (aka Karolina Rec) returns with her sophomore album for FatCat's influential 130701 imprint. A less fragile, far more immediate album, 'Traces' sees the Warsaw-based artist working a sound which moves closer towards the listener, with increased viscerality and weight. It's a bold, dynamic and assured step forward and an album fully deserving of your attention.
Looped, processed and layered with increased dynamism, on 'Traces', the cello moves from discrete chamber intimacy to shimmering ambient miasmas and more urgent, full-blooded tracks that reach out and grab you. There are points of delicate beauty and moments where everything seems about to melt into chaos. Whilst Karolina's voice appeared only briefly (to stunning effect) on her debut's final track, this time around it assumes much greater prominence, featuring on almost half the album's tracks. Non-verbal, her vocals function as a beautiful, haunting textural layer, conjuring a sense of near sacred purity and longing. Besides the looped and layered sounds/ rhythms coaxed from cello and voice, 'Traces' expands her palette with contributions from drummer / percussionist Mateusz Rychlicki adding body and drive on a number of tracks.
'Traces' was recorded in December 2017 at renowned Polish producer/ musician Maciej Cieslak's studio in the Wola district of Warsaw. One of the city's uglier areas, Wola was massively devastated during the last war, being the site of both the Jewish ghetto and Warsaw Uprising. During the album's production, the pair often discussed palpably feeling some heavy, dark energy of the place, something of which has doubtless leaked into the album. Drawing upon some dark and timely themes and finding grounding in the worrying / unstable era in which we find ourselves, its title refers to the observing of memories; to remnants surviving violence or the ravages of time; to parts missing or disfigured. ---resina.bandcamp.com
Karolina Rec, mimo że wciąż wydaje się być na początku swojej muzycznej drogi (chociaż "Traces" to już jej drugi pełnowymiarowy album), ma za sobą bardzo bogatą ścieżkę – od Akademii Muzycznej, przez współtworzenie zespołów Kings of Caramel, Cieślak i Księżniczki, po angaże do filmów (ostatnio "Dzień Czekolady" Jacka Bławuta czy film dokumentalny "Tourists"). W tych różnych projektach Rec ze swoim instrumentem – wiolonczelą – współistnieje z całą gamą innych muzyków. Kiedy gra na nim w pojedynkę, jej muzyka brzmi zupełnie inaczej: jest delikatna, zwichrzona, czasem niepoukładana, bliska przez to nieokiełznanej naturze, którą próbujemy zrozumieć. Tak samo wiolonczelistka bada możliwości swojego instrumentu. Jej debiutancki album, zatytułowany po prostu "Resina" dobrze pokazywał te poszukiwania, bazowanie na zapętleniach, szukanie wielowarstwowości w minimalizmie.
Po dwóch latach artystka publikuje swój kolejny album, wydany również w wytwórni 130701, post-klasycznej odnodze słynnego labelu FatCat, który pokazał światu m.in. Animal Collective czy Sigur Rós. To album bardziej złożony, kompleksowy wręcz, ale też brzmiący potężniej. Resinę znów cechuje organiczność, w różnych formach: kiedy zapętla dźwięki swojego instrumentu, kiedy snuje wokalizy (których na tej płycie jest o wiele więcej niż na debiucie), ale też wtedy gdy wiolonczeli akompaniuje perkusja Mateusza Rychlickiego z Kristen. Za sprawą tych różnych elementów często jej muzyka staje się mroczna i potężna. Jest w niej wspomniana prostota i niebanalne piękno, ale nie ma post-klasycznej, nostalgicznej słodyczy. Karolinie Rec blisko przez to jest do dokonań Stefana Wesołowskiego – w jej kompozycjach przebija mrok, powaga, może nawet pewien funeralny nastrój, który tli się tu delikatnie i tajemniczo. Jednocześnie klimat tego albumu jest bardzo rytualny, szamański jak w pełnym zgiełku, rytmicznym "Trigger". "Traces" jest albumem o wiele lepiej dopracowanym produkcyjnie, ale też przemyślanym pod względem kompozycyjnym – od solowych zagrań na wiolonczeli, przez użycie większej ilości środków, po producenckie zniekształceń czy dominacji elektroniki (finał "Surface" czy "In In"). "Traces" nie jest przez to tak bardzo analogowa jak debiut; to materiał doszlifowany, wręcz bardziej cyfrowy, w wyżej wspomnianych momentach bliski dokonaniom Jacaszka czy Bena Frosta.
To także bardziej zaawansowany krok w kierunku budowania dramaturgii, muzycznej ale też filmowej opowieści. Czasem Rec czerpie z dokonań muzyki post-rockowej, kiedy muzyka się nawarstwia i buduje gęste tło, przez co skojarzenia z Godspeed You! Black Emperor, których wiosną supportowała będą całkiem na miejscu (fantastycznie rozwijający się, monumentalny "In In"). Na "Traces" wiolonczelistka inspiruje się klasycznymi i post-klasycznymi dokonaniami, ale nie robi tego w przewidywalny i wykalkulowany sposób sposób. Nie gra melodyjek, ale raczej buduje klimat, czasem ze strzępków pomysłów tworzy przytłumione ale porywające tematy. Umiejętnie operuje nastrojem, uwypuklając szeroki wachlarz instrumentu. Jeśli "Resina" było wyjściem na światło dzienne, to "Traces" jest przejawem muzycznej dojrzałości, która pokazuje, że artystka wie co i jak chce powiedzieć. Jednocześnie słychać, że do powiedzenia ma jeszcze bardzo dużo. ---noweidzieodmorza.com
download (mp3 @320 kbs):
yandex mediafire ulozto gett bayfiles