Robert Erickson - Night Music (1984)
Robert Erickson - Night Music (1984)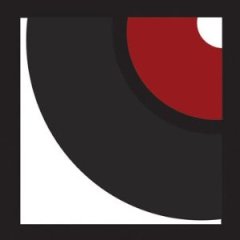 1. Night Music
2. The Idea of Order at Key West
3. General Speech                 play
4. End of the Mime

Carol Plantamura - Mezzo Soprano
Arch Ensemble:
Larry London – clarinet
J. Karla Lemon, Mel Graves – double bass
Norman Peck, Ward Spangler – percussion
Dan Livesay – trombone
George Mealy – french horn
Nathan Rubin – viola
David Burkhart – trumpet
Patrice Hambelton – flute
William Wohlmacher – clarinet
Ami Radunskaya – cello
Gregory Barber - conductor
Robert Hughes – conductor

The composer of all four tracks, Robert Erickson, was born in 1917 and was a founding member of the Music Department at University of California San Diego, starting in 1966. He wrote a number of books, including Sound Structures in Music (1975).
Night Music is the standout piece in this set, and is one of the most beautiful pieces of music I've ever heard. It is based around the agile, sinuous trumpet playing of David Burkhart, supported by flute, clarinets, trombone, cello, bass, and percussion. If the first two Avant Garde Project (AGP) installments have been too chaotic for your taste, check out this lovely meditative fantasy. It starts off quite softly for the first few minute--no adjustment to your equipment is necessary.
The other three tracks fill out the remaining Erickson pieces I was able to find in my stacks (minus Pacific Sirens, which is currently in print). The Idea of Order at Key West features the soprano Carol Plantamura singing Wallace Stevens' poem, backed by flute, clarinet, Burkhart's trumpet, viola, and cello. It includes some nice harmonies and ensemble scoring. General Speech is an interesting novelty piece in which Stuart Dempster plays trombone while forming his mouth around the words of General Eisenhower's retirement speech at West Point. The timbres that result are intriguing, and one can even somewhat follow what is being said. End of the Mime is a choral piece to a text from Finnegan's Wake.
This disc is part of an ongoing series of re-issues of the Lp catalog of the CRI (Composer's Recordings Inc.) label. These important documents of 20th c. compositions have been out of print since the advent of the CD, but have now been transferred to digital files from the original master tapes in order to make them available once again. N.B. Each disc is professionally burned on-demand. The recordings have not been remastered, i.e. they are "flat" transfers. When tracks from an LP were previously issued on a CRI CD, we have used those transfers so there may be an audible difference between those and the unmastered tracks.
download:  uploaded anonfiles yandex 4shared solidfiles mediafire mega filecloudio
Last Updated (Wednesday, 06 November 2013 15:58)