Jimi Hendrix (5)
1. By Those Who Knew Him Best 2004 (Rmvb)
200 MB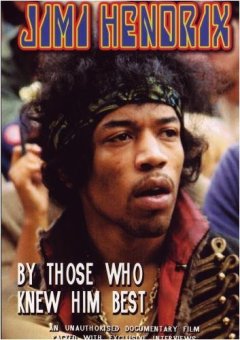 Jim Hendrix's tenure as a rock superstar only lasted a brief four years, yet his experimentation, innovation, and showmanship changed the vocabulary of rock music forever. Hendrix was a virtuoso guitar player with a pop sensibility, creating a new kind of psychedelia that blended the genres of R & B, soul, and blues with folk and guitar rock, as well as new styles that incorporated the wah-wah pedal, lightning riffs, and feedback. But his career and personal life were fraught with trouble as Hendrix vacillated on his lineup, which direction he wanted to take his music, and fell deeper into drugs, which culminated in his death in 1970. This illuminating documentary tells his story through the eyes of those who were closest to him, including family members and friends who have not been heard from previously, as well as those who worked closely with him during his career. All of these voices combine to create an eloquent and intimate portrait of one of the greatest guitarists who ever lived.
download:  yandex gett 4shared mega mixturecloud
2. The Complete Story 2007 (Rmvb)
200 MB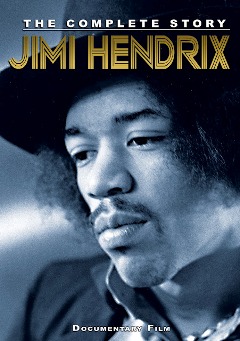 This is an old movie "by those that knew him best" that is repackaged and sold as a different movie. The movie consists of several people, and his brother Leon, taking about what they remember. Nothing new, obviously just an attempt to make money from some old artists that briefly played with Hendrix as kids.
download:  yandex gett 4shared mega mixturecloud
3. Stockholm 1969 (Flv)
210 MB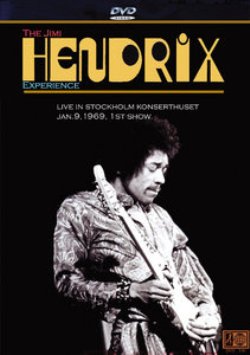 Killing Floor
Spanish Castle Magic
Fire
Hey Joe
Voodoo Child (Slight Return)
Red House
Sunshine Of Your Love

Line-Up: Jimi Hendrix, Billy Cox, Mitch Mitchell

Stockholm,9th of January, 1969.

Jimi Hendrix dedicated this performance to the American deserters.
download:  4shared yandex mega gett anonfiles mixturecloud
4. Maui Raibow Bridge Concert 1970 (Flv)
500 MB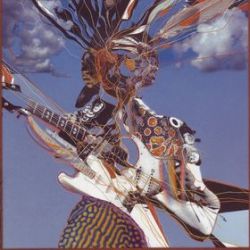 00:00 assasin (not song...but a Jimi clip)
00:56 Pali Gap
02:55 Spanish Castle Magic
07:10 Lover Man
10:48 Hey Baby (New Rising Sun)
13:45 In From the Storm
20:13 Message to Love
25:08 Foxy Lady
29:55 Hear My Train A Comin'
40:20 Voodoo Chile (Slight Return)
46:46 Fire
51:15 Purple Haze
55:47 Dolly Dagger
01:01:01 Villanova Junction
01:05:30 Ezy Rider
01:11:24 Jimi Raps 1
01:15:30 Jimi Raps 2
01:18:55 Hey Baby (New Rising Sun)

Musicians: Jimi Hendrix, Billy Cox, Mitch Mitchell

Hendrix at Maui Hawaii, USA
Haleakala Crater
07-30-70

This is the 25 minutes of Rainbow Bridge Jimi Hendrix footage, 20 minutes of outtakes, and the Strange Day On Maui footage (about 10 minutes), all re-synced to the soundboard audio. The songs are full-length, although the film footage is not. The gaps are filled in with Maui footage, 60's stuff, surfing footage, and Strange Day On Maui footage. --- Mike Parker
download:  yandex gett 4shared anonfiles mega mixturecloud
5. Monterey Pop Festival 1967 (AVI)
600 MB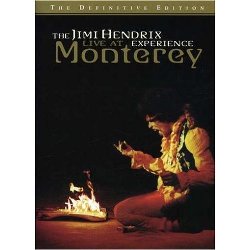 Live At Monterey: 
Killing Floo 
Foxey Lady 
Like a Rolling Stone 
Rock Me Baby 
Hey Joe 
The Wind Cries Mary
Purple Haze 
Wild Thing 
Chelmsford, England - February 25, 1967 
Stone Free 
Like a Rolling Stone

One of the most startling, exciting live performances in rock history is presented here in all its glory. The Jimi Hendrix Experience were already making a name for themselves in England but were little known in the States when they appeared at Monterey in June 1967; that all changed after this gig, which saw Hendrix and his trio play an electrifying mix of originals ("Purple Haze," "Foxy Lady," "The Wind Cries Mary") and covers ("Hey Joe," "Like a Rolling Stone," and the climactic "Wild Thing," in which the guitarist set his instrument on fire).
As an extra special bonus to the DVD, watch the earliest known film and sound recordings of The Jimi Hendrix Experience in concert from February 25, 1967 before a packed audience in Chelmsford, England. Songs featured are "Stone Free" and "Like A Rolling Stone."
download:
4shared:  Part1 Part2 Part3 Part4 Part5 Part6 Part7
Last Updated (Friday, 10 May 2013 09:53)