Richard Strauss – Arabella (La Scala 1992)
Richard Strauss – Arabella (La Scala 1992)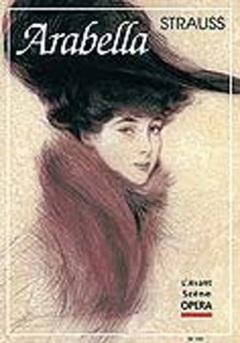 1. Act I
2. Act II
3. Act III

Felicity Lott (Arabella)
Alfred Kuhn (Graf Theodor Waldner)
Margareta Hintermeier (Adelaide)
Julie Kaufmann (Zdenka)
Bernd Weikl (Mandryka)
Marcus Haddock (Matteo)
Kenneth Garrison (Graf Elemer)
Enzo Capuano (Graf Dominik)
Piero Guarnera (Graf Lamoral)
Ulrike Steinski (Fiakermilli)
Patrizia Dordi (Eine Kartenaufschlägerin)
Vincenzo Manno (Welko)
Walter Gullino (Ein Groom)
Aldo Bramante (Erster Kartenspieler)
Ernesto Panariello (Zweiter Kartenspieler)
Silvestro Sammaritano (Dritte Kartenspieler)

Orchestra e Coro del Teatro alla Scala
Wolfgang Sawallisch - conductor

Teatro alla Scala
Milano 01.II.1992

Arabella is a lyric comedy or opera in 3 acts by Richard Strauss to a German libretto by Hugo von Hofmannsthal, their sixth and last operatic collaboration. It was first performed on 1 July 1933, at the Dresden Sächsisches Staatstheater.
The opera made its debut in the UK on 17 May 1934 at London's Royal Opera House. Two decades later, on 10 February 1955, it was given at the Metropolitan Opera in New York with Eleanor Steber in the title role. The opera has appeared on the Met repertory for 55 performances since that date.
Overview: The beautiful but proud Arabella is the daughter of the Waldner family, who face financial ruin unless Arabella marries a rich husband. Arabella hopes to marry for love, not money; but when a loving suitor unexpectedly appears, her happiness is threatened by a web of misunderstanding and deception.
download:  uploaded ziddu 4shared divshare gett