Dave Hole - Bird's Eyes Blues (1999)
Dave Hole - Bird's Eyes Blues (1999)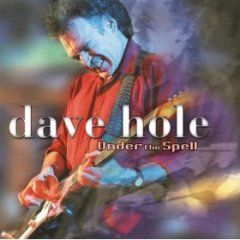 01 - Bird's Eye Blues
02 - Blues Is The Truth
03 - Chicken Stuff
04 - Cold Women With Warm Hearts
05 - Demolition Man
06 - Don't Say Goodbye
07 - Guitar Man
08 - Holding Pattern
09 - I See My Baby		play
10 - I've Got To Go		play
11 - Lost At Sea
12 - More Love Less Attitude
13 - Run With Me
14 - Short Memory
15 - Too Old To Rock'N'Roll
16 - You Or Me

Personnel: 
Dave Hole (vocals, guitar); 
Michael Vdelli (guitar); 
Bob Patient (keyboards); 
Ric Whittle (drums).

Dave Hole is a great guitar player, who is at his best when playing electric slide. He was born in 1948 in England but his family moved him to Australia when he was four years old.
Inspired by blues artists like Howlin' Wolf and Muddy Waters and rock bands like the Rolling Stones, Hole took up the guitar as a young lad. A broken finger in a football game would cause him to create his unique style of slide playing. Hole plays over the top of the fretboard of the guitar unlike most every other slide player. Not only is his technique his own, so is the power of his playing. He is without question the most powerful slide guitarist in the world.
Last Updated (Monday, 16 July 2012 21:12)